We publish an interview with Bernhard Hantmann from Ball Packaging Europe. He is the Sales Director Central and Eastern Europe. Ball Packaging Europe is one of the leading beverage can producers in Europe.
Introduce please the Ball Packaging Europe company.
Bernhard Hantmann
: - Ball Packaging Europe is one of the leading beverage can producers in Europe with currently 2,600 employees. Twelve production plants are situated in close proximity to clients in Poland, Germany, France, the Netherlands, Serbia and the United Kingdom.
The range of products and services provided by Ball Packaging Europe comprises two-piece beverage cans made of aluminium and tinplate for beer, carbonated soft drinks, energy drinks, mineral water, fruit juices, coffee, wine drinks and other beverages. Ball Packaging Europe is a wholly-owned subsidiary of Ball Corporation, a supplier of high-quality metal packaging products for beverage, food and household products customers, and of aerospace and other technologies and services, primarily for the U.S. government.
Ball Corporation and its subsidiaries employ more than 14,000 people worldwide and reported 2009 sales of 7.3 billion US dollars. In the Technical Centre of Ball Packaging Europe, the research & development centre in Germany, scientists and engineers work constantly to enhance product features and production processes and to develop innovations to tap new product segments. Excellent facilities are available to our customers and our specialists for all activities: state-of-the-art laboratory equipment as well as test filling, sterilisation and pasteurisation units.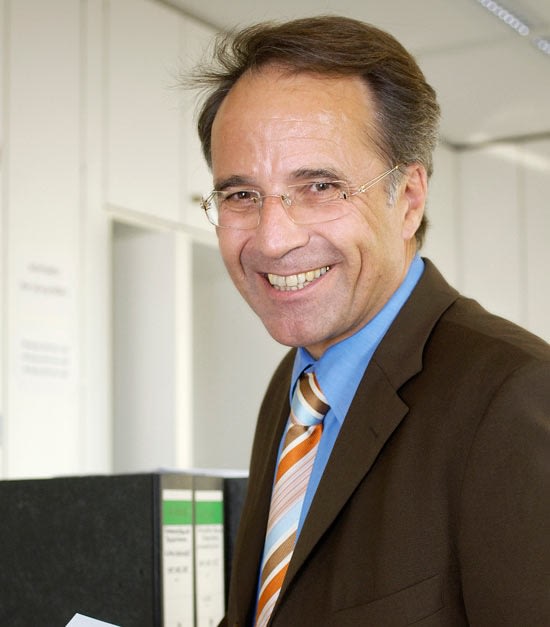 You inform that Ball Packaging Europe, as the leading producer of beverage cans in Europe, delivers products for the aeronautical and space industry as well as the state-of-the-art solutions for the American government. It is very interesting, so please tell us more about what these projects consist in and what their characteristic features are.
Ball Aerospace is a wholly-owned subsidiary of Ball Corporation, with its headquarter in the USA. In 2009 Ball Aerospace achieved sales of $689 million (which represents about 10 % of the total turnover of Ball Corporation). In 1956, the "Ball Brothers Research Corporation" was formed and it is now known as "Ball Aerospace & Technologies Corp." From 1962 to 1975, the Orbiting Solar Observatory (abbreviated OSO) was the name of a series of nine satellites built by Ball Aerospace for NASA to study the sun. From there the fledgling aerospace company's product portfolio developed rapidly both in breadth and depth.
Today the areas in which Ball Aerospace does business are extremely complex: These range from "Space Science & Exploration" - i.e. innovative satellite systems and components for the exploration of outer space which are already being used in numerous NASA projects and civilian satellites. Then there is instrument and sensor technology which supplies the US meteorological and oceanographic authorities with valuable data about changes in the atmosphere and the environment and finally antennas and tactical camera systems for US military defence customers.
Ball Aerospace has seven sites in the USA, where numerous technological advances are made for highly sensitive optical instruments and sophisticated cryogenic systems and services are offered in data exploitation and RF solutions to support critical missions for U.S. agencies. And the list of success stories for the aerospace innovator is long.
For instance, the aerospace company's engineers successfully built the instrument that corrected the blurry vision of the Hubble Space Telescope when it was launched in 1990, built the first instrument – HiRISE – to return high-resolution images of the surface of Mars, and provided NASA with the space vehicle that intercepted a comet - Tempel 1 for the Deep Impact-Mission.
Concern is the second largest European producer of beverage cans. What are the capacities of your plants and which of them: those from Germany, France, Great Britain, the Netherlands, Poland or Serbia have the largest production?
The total production capacity of our European plants is currently nearly 18 billion cans per year. The largest production capacity has our plant in Bierne, France, with 3 production lines for steel cans.
In France we also have 2 plants with 3 manufacturing lines for alu in La Ciotat. Our Polish plant in Radomsko has 2 production lines for aluminium cans. In Germany Ball has 3 plants with altogether 5 production lines for steel cans and 2 lines for aluminium cans. Last not least in Serbia we have a plant with currently one line for aluminium cans, we will add an additional line next year. We also have 2 production facilities that only produce can ends with which the cans are closed (one in UK , the other in Germany)