After three action-packed days at Interplas 2017, the UK's largest and leading plastics industry event is being hailed as a resounding success by exhibitors who took part in the triennial showcase for the British plastics industry.
Almost 12,000 attendees (audit pending) visited the event at the NEC, Birmingham and they were provided with the opportunity to see a multitude of product launches and demonstrations from almost 500 exhibiting companies, more than 40 inspiring presentations across two conference stages and a host of exciting show features.
Interplas was opened on day one by Alison Gill, Current Master of the Horners Livery Company and Bruce Margetts Managing Director of Bericap, and the recently appointed President of the British Plastics Federation (BPF).
Margetts said: "We are honoured to be asked to open Interplas 2017…the BPF has had a long association with Interplas ever since its origins. It is great to see the resurgence of this as the premier show in UK plastics."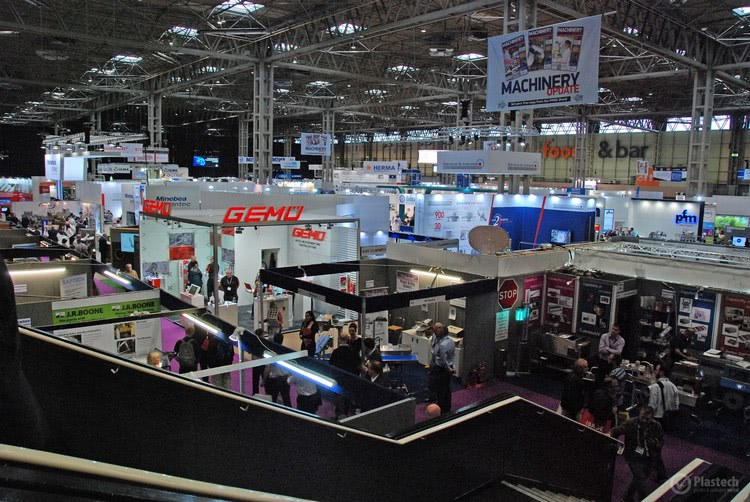 Feedback from exhibitors on the show floor was extremely positive, "Interplas 2017 was awesome," said Graeme Herlihy, Managing Director of ENGEL UK. "Interplas feels like it's on top again and pretty much every major player in plastics is here. It's important to be seen here and it's important to have a great stand. I'm happy to say we have had a good show."
Mike Jordan, Managing Director of Summit Systems, also commented: "Yesterday was absolutely full up from the beginning right to the end. Both existing customers and fringe customers. We have had three companies we have never heard of before."
Carl Reeve, Managing Director of Data Plastics, added: "Interplas has been brilliant for us. I think now is a positive time for the industry. Having the show every three years is ideal because exhibitors make a real effort when the event comes around. Interplas 2017 is the best UK plastics show I've been to in 10 years and this is definitely the most positive show I've been to. The quality of leads has far exceeded what we expected."
For the first time, the conference programme was delivered across two stages. The Main Stage, in association with British Plastics and Rubber Magazine hosted world-class presentations from Jaguar LandRover, Nissan, KPMG, P&G and the BPF, while Stäubli, Plastribution and NetComposites presented to full houses on the brand new Interplas Introducing Stage.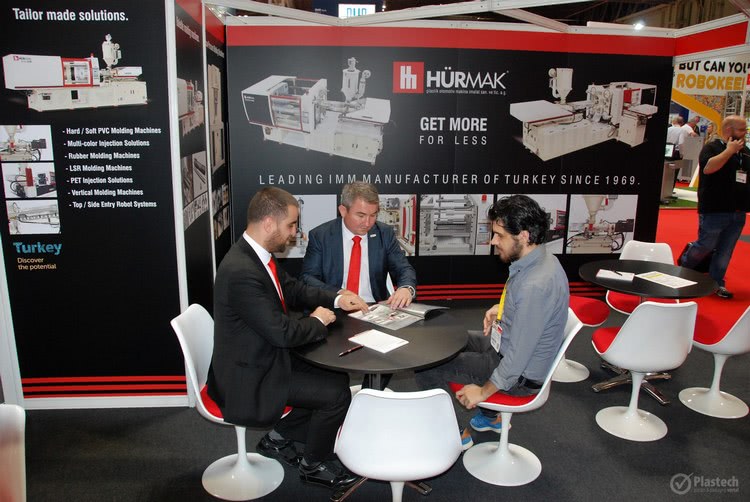 Hurmak booth at Interplas