Henkel provides clear benefits for composite customers with innovative solutions in structural bonding, mould release and high-performance resins. From October 27 to 29, these technologies will be in the focus at the Henkel booth at Composites Europe 2009 fair in Stuttgart. The aim is to demonstrate the advantages of the products and exchange experiences with experts.
Rotor blades have to withstand extreme stresses. Their quality depends not least on the reliability of their adhesive bonds. Germanischer Lloyd has certified the first polyurethane adhesive for the wind power sector: Henkel's Macroplast UK 1340. The new technology offers multiple benefits when compared to epoxy systems, allowing wind turbine manufacturers to optimize productivity, improve quality and reduce costs.
Frekote mould release agents, backed by over 40 years of research and development, are the global industry standard for performance, quality and value. A comprehensive range of Frekote release agents is formulated to provide the maximum number of releases for composite systems including Epoxies, Polyester, Vinyl Ester and Polyurethane.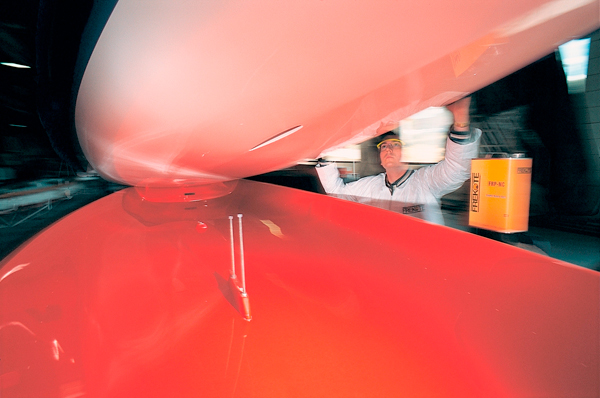 Frekote continues to focus on innovation and is proud to be demonstrating a new water-based release agent designed for polyester gel-coat at the Composites Europe 2009. At the demonstration area customers can view the mould release application process from preparation, cleaning and sealing, to applying the release agent. Best practice, 'hints and tips' and trouble shooting will be highlighted during the different application phases.
Whilst epoxy chemistry has been a great servant to various industries for decades, the engineers at Henkel are always searching for new methods to improve the structural assembly process.
The goals of Epsilon resins are to enhance mechanical performance and durability, while lowering some of the costs associated with composite structure during manufacture and service. In addition to such high performance attributes as low cure shrinkage, low water absorption and improved thermal stability, Epsilon resins also meet the customer demand for process ease, lower weight, and cost savings.