There is a great variety of approaches to the consistent reduction of piece prices – understandably so. I would like to emphasise innovative measuring techniques for the analysis and control of processes, as well as for quick and reliable, if applicable non-destructive testing of product characteristics, which are still being used far too infrequently in routine industrial applications.
These techniques offer considerable, as yet untapped potential. Examples range from fast methods for determining the colour of pellets and injection moulded parts, as well as intelligent utilisation of thermography which is also possible inline, right on up to computer tomographic structural analyses and more complex spectroscopic procedures which, however, necessitate the support of correspondingly qualified personnel as a rule.
Intelligent control circuits need to be installed into manufacturing applications to a greater extent, which drastically minimise the scrap rate. Professional use of thermography in quality monitoring is a highly promising example.
Intelligent manufacturing processes and intelligent use of the right manufacturing process, quick and accurate cooling processes and use of the right material in producing the mould offer a further approach to minimising piece prices. Direct processing is a highly promising example that has been around for many years, by means of which the material recipe is adapted to match the specific part, and injection moulding takes place in process heat.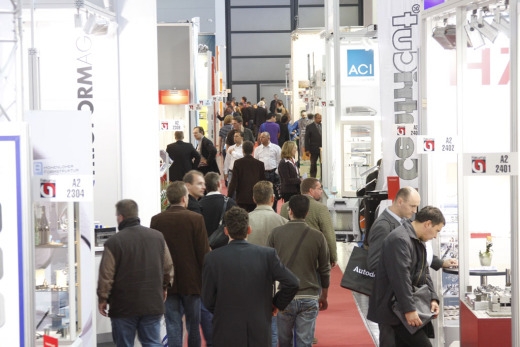 Generative production, i.e. tool-free manufacturing, for example by means of laser sintering, is an important supplemental way of economically producing parts in small to medium-sized lots. However, there are still lots of restrictions in this area, for example with regard to materials variety and know-how concerning long-term performance of parts manufactured in this way.
And thus the trade fair is significant in many respects. Regardless of whether development of further improved materials, quick and reliable, if applicable non-destructive testing of products, innovative improvement of processes and products with corresponding quality assurance measures, economic and ecological assessments of comprehensive certification of companies is involved, an exchange of ideas and experience concerning these current issues is one of the main focal points for trade fair visitors. Consequently, Fakuma is an ideal platform for establishing personal contacts and discussing the possibility of further intensification of collaborative efforts. The event is thus very well suited for further optimisation of steady, further intensification of networking with partners, and for improving the prospects for mutual innovation in the future.
In my opinion, it will be even more important for the plastics industry to improve product quality and to actually reduce production scrap rates to nearly zero in the future. As a whole, the great market changes taking place in, for example, China, India and Brazil, as well as social and political mega-trends, will of course play an important role: The ageing population, climate protection and the efficient use of resources are great challenges at the moment.
Accordingly, important goals for the future will include products which are sustainable over their entire life cycles in order to assure outstanding resource and energy efficiency.
In addition to this, the material cycle will have to play a more and more important role for plastic parts, especially those with short useful lives of significantly less than 50 years. And thus recycling needs to be taken into consideration already during the developmental stage, or it must be pointed out right from the very start that use as an energy source at the end of the product life cycle is the most sustainable solution.
In summary, pressure to innovate will continue to rise for all involved parties.
Prof. Dr.-Ing. Martin Bastian
*
*Prof. Dr.-Ing. Martin Bastian is managing director of the Southern German Plastics Centre.