According to McKinsey's report released in June 2012, the world's economy center is shifting eastward by 140km per year from year 2000-2010. The anticipated economic growth of 47% from 2010 to 2025 comes from 440 cities in developing countries, among which half of them belong to China.
The eastward shifting of economy has also been reflected in the China's plastics and rubber industries. Last year, China has accounted for a quarter of world's plastics consumption totaling 250 million tons. China has also produced over 54.7 million tons of plastic products last year, which has increased by 22% compared with 2010, and produced over 240 thousand units of plastics machine.
In the aspect of rubber, China's rubber machinery market has grown continuously. Its sales income has increased 36% in 2011, occupying 31% of the world's market share. Among 30 rubber machine manufacturers with the highest sales revenue in the world last year, 14 of them were from China. Meanwhile, the plastics and rubber industries in many Southeast Asian countries, such as Malaysia, Thailand, Vietnam, etc., are developing at a fast pace along with the steadily growing economy.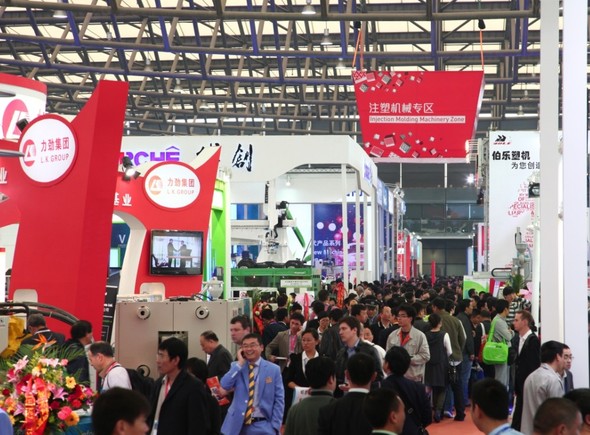 Being Asia's No. 1 and world's No. 2 plastics and rubber trade fair, Chinaplas 2013 (The 27th International Exhibition on Plastics and Rubber Industries) will return to Guangzhou, Guangdong Province of China and take place at China Import & Export Fair Complex on May 20-23, 2013. As the top province of plastic products industry in China, Guangdong gathers more than 3,000 large-scale enterprises and it achieved a total of over 10 million tons of plastic products production last year, occupying 20% of the total production volume of China.
The exhibition area of Chinaplas 2013 is expected to hit a new record of over 220,000sqm and cover total 25 exhibition halls of Zone A and B, with an increase of 22% over the last edition held at Guangzhou in 2011. More than 2,800 exhibitors from 36 countries and regions, together with 11 pavilions from Austria, Canada, France, Germany, Italy, Japan, China, Taiwan, Turkey, U.K. and U.S.A will land on this extensive platform to meet the buyers.
They will showcase diversified chemicals and raw materials and over 3,200 units of plastics and rubber machineries, bringing advanced technologies and revolutionary solutions for the automotive, building & construction, E&E, IT & telecommunications, food and beverage, packaging, daily chemicals and pharmaceuticals and other industries. Definitely, all these will attract more trade buyers who are interested in the Asian plastics and rubber market to visit and purchase at Chinaplas.