This activity has received widespread recognition and support. Supporting partners and co-organizing units include East China University of Science and Technology, Shanghai Society of Plastics Industry, ASSOCOMAPLAST - Italian Plastics & Rubber Processing Machinery and Moulds Manufacturers' Association, Shanghai Automotive Trade Association. In addition, the organizer has invited Mr. Shuwen Liu, Senior Engineer of Shanghai GM/Pan Asia Technical Automotive Center Co., Ltd as the consultant of the event. What's more, the organizer is glad to announce that Demag Plastics Group will be the Platinum Sponsor of this event.
The organizer indicated that the whole design, selection and production process of the "Future Car" will last for five months. Up to now, there are 15 groups of students submitting application for this competition. The winning entry will be selected by a judging panel comprising experts in the plastics and automotive industry, the representatives of university and the organizer. The major selection criteria stresses on the degree of eco-friendliness, the extent on improving our future living with high level of creativity. The winning entry will be made as a model for display at the "Future Zone" at the fairground of Chinaplas 2012.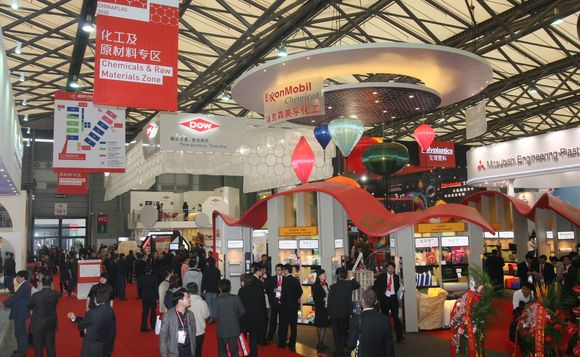 "Premium Design Gallery" will showcase the stunning local and overseas new products at Chinaplas 2012 onsite. Owing to the importance of product design and the significance of design that directs the early stage of the whole production process, exhibitors will invite their clients to display products which are brand new to the market, with major parts made of plastics/rubber that are environmental friendly and can better the quality of our living.
The display items have to fall into categories of future transportation vehicle, appliances, architecture and packaging, with written description putting next to the product to elaborate its special features and outstanding application concept to the visitors. The organizer is now actively promoting the event and the recruitment of entries is underway, the creative products will be uploaded to Chinaplas official website in February 2012.
Chinaplas 2012 will be held during Apr 18 - 21, 2012 at Shanghai New International Expo Centre, PR China. Staging its 26th edition, Chinaplas 2012 will reach an exhibition area of 200,000 sqm and occupy all 17 exhibition halls and with halls extending to the Central Square. More than 2,600 exhibitors from 35 countries and regions and over 100,000 visitors from 140 countries will get together in this vast professional plastics and rubber event.