New high scratch resistance PP sets standards in the appliance industry
BG066AP high scratch resistance PP sets new aesthetic standards in the appliance industry. Its combination of high gloss and scratch resistance, coupled with an excellent stiffness/impact balance, makes it the first PP truly capable of replacing more expensive ABS solutions. Its lower density offers significant weight reductions, and the material also offers substantial cycle time reductions and energy savings, thanks to its high flow and good processability. Typical application areas include control panels for dishwashers and washing machines, door frames for white goods, filter covers, hair dryers and vacuum cleaner frames, kettles, irons and other household and personal care products.
BorShape™ - the latest generation of high performance film materials
Borealis introduced BorShape™ to the Russian films market last year. Since then, this family of high alpha olefin (HAO) terpolymers, based on innovative Borstar® bimodal polymerisation technology, has proven its value at numerous processors. BorShape offers new opportunities for processors to develop innovative packaging films with less material than ever, while providing greater efficiency and improved environmental and lifecycle performance. High toughness and very high stiffness allow faster film extrusion line speeds, downgauging of up to 30% and lower energy use during processing and transportation. Films made from BorShape have features that match or outperform those of comparable advanced metallocene catalysed polyethylene (mPE) materials.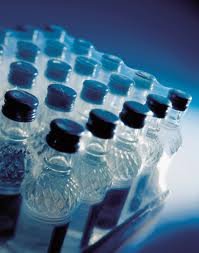 Xmod™ WB300UB high performance hybrid reinforced polypropylene for automotive engines
This compound, with its high long-term thermal stability, is ideal for replacing more expensive, higher density polyamide (PA)-based materials in under-the-bonnet applications. It was, for example, adopted for the air filter system in the latest Fiat Uno model in Brazil. The challenge was to provide an alternative solution to glass fibre reinforced PA, offering a product with similar or better performance and with a good balance in stiffness and impact strength, good surface properties (mechanical and aesthetic), good processability and high dimensional stability. The resulting solution met the challenge, weighs 16% less than the PA-based alternative, at a lower cost, and is more sustainable (as demonstrated by its better life cycle analysis profile). Fiat was so satisfied with the development that it now uses Xmod™ WB300UB for air filter housings on all its new models.