New high flow Bormed HE9601-PH high density polyethylene (HDPE) from Borealis and Borouge, the world's leading providers of innovative, value-creating plastics solutions, creates productivity improvements for converters in the healthcare market without compromising the performance of medical devices and pharmaceutical and diagnostic packaging.
With a melt flow rate (MFR) of 31, Bormed HE9601-PH delivers a flow rate improvement of up to 2.5 times that of comparable alternatives. This major enhancement enables higher speed injection moulding of applications ranging from two-part syringe plungers to caps and closures.
In addition to the potential for faster production and increased throughput, the higher flow allows for operation at decreased pressure and temperature. This lowers both energy and mould maintenance requirements and gives a cost advantage.
Bormed HE9601-PH simplifies the injection moulding process by enabling easier moulding, in particular of components with complex design parameters or longer flow lengths.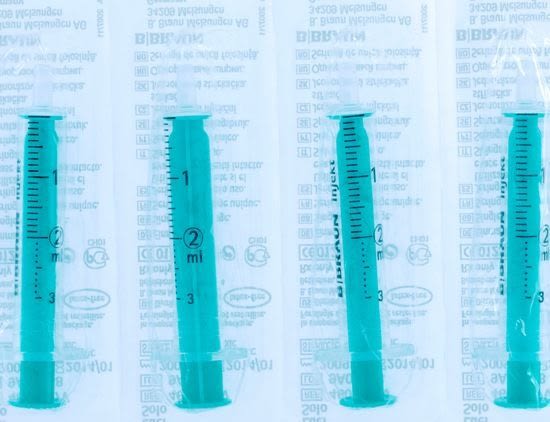 Bormed HE9601-PH offers the full range of benefits valued by converters for highly-demanding medical applications. These include high stiffness, chemical inertness and high chemical resistance, excellent barrier performance and impermeability to water vapour. Bormed HE9601-PH can be sterilised using all common techniques such as EtO and radiation.
The new grade is the latest addition to the Bormed family of polyethylene and polypropylene products for the healthcare market delivered globally by Borealis and Borouge, leading providers of chemical and innovative plastics solutions.
The dedicated product range combines regulatory compliance and full traceability with special production and quality control measures, technical support, and the assurance of supply, to meet the strict demands of healthcare original equipment manufacturers (OEMs). Bormed HE9601-PH complies with European and US Pharmacopeia and is Drug Master File registered.
"Borealis and Borouge's continuous improvement of healthcare-dedicated materials and long-term commitment to the market through product availability, allow us to bring peace of mind to the industry's value chain, from converter to end-user," comments Max Wachholder, Borealis Marketing Manager for Healthcare. "We are delighted to launch Bormed HE9601-PH with its immediate productivity benefits for the healthcare market."