Ampacet, a global masterbatch leader, has introduced Safari White PET masterbatch 7100177-E, designed to protect packaged dairy products from photodegradation by imparting a high level of opacity while dramatically reducing mineral loading.
Ampacet Safari White PET MB 7100177-E meets European guidelines of less than 4% of mineral loading in PET bottles and preserves fresh milk flavor and nutrients even at wavelengths of 400nm - 550nm, the most harmful wavelength range for dairy products. It also is suited for the preservation of ultra-high temperature (UHT) processed milk, which has an unrefrigerated shelf life of six to nine months.
Compared with conventional preforms loaded with 10% TiO2, one-liter bottles produced with 6.5% of Ampacet Safari White (less than 4% of mineral loading) perform better in preventing light transmission while allowing throughput increases and reducing the number of IR heating elements. This new technology helps to decrease energy consumption and the overall environmental impact of preform stretch-blow molding operations.
Because it is NIR-transparent, Ampacet Safari White also allows sorting with near-infrared optical sensors and recycling. Safari White technology is compatible with PET and polyolefin resins and can be tailored for customer needs.
Some foods, such as dairy products, are particularly sensitive to photo-degradation. The sensory quality of milk and its essential nutrients, such as riboflavin (vitamin B2) and carotene (vitamin A) are affected after just a few minutes of sun exposure and the degradation also occurs as the product sits in retail stores under artificial light. Dairy beverages must be correctly packaged in opaque containers for prolonged shelf-life, protection of taste and health benefits as well as for food safety.
Due to cost effectiveness and better recyclability, more and more mono-layer PET bottles are used to package dairy drinks. Light barrier properties are provided by opacifiers and the most commonly-used one is titanium dioxide (TiO2). For ultra-high temperature processed (UHT) milk, which has a typical unrefrigerated shelf life of six to nine months, up to 12-15% of opacifiers usually are mixed with the PET polymer to achieve bottle opacity of greater than 99.5%.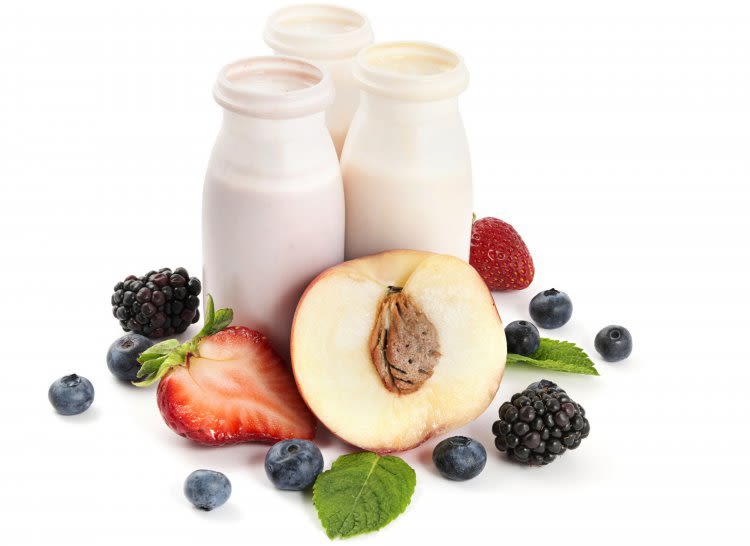 The fast-growing market of opaque PET impacts the recyclability of the collected PET packaging in Europe. In fact, having a large amount of opacifiers in the collected PET stream reduces both the quality of recycled PET and its usability for transparent applications. In order to reduce minerals in recycled PET collected, a malus-tax has been introduced in some countries, such as France, for opaque PET packaging containing more than 4% of mineral opacifiers. All PET containers containing more than 4% of mineral opacifiers are subject to a malus-tax.
For further information on our product range and on our latest innovations, please visit us at Plastpol (Kielce, Poland, 28th-31st of May 2019) or email at marketing.europe@ampacet.com" target="_blank">marketing.europe@ampacet.com.
Source: Ampacet