UFlex Ltd, India's largest multinational flexible packaging company and a global player in polymer sciences, today declared its earnings for the quarter ending September, 2020. The company posted a strong performance with Consolidated Revenue rising by 19.2% YoY to INR 2234.5 crore, EBITDA increasing by 69.6% YoY to INR 472.9 crore and Net Profit jumping YoY by 136% to INR 221.8 crore in Q2 FY2020-21.The company has registered back-to-back successful quarters where they witnessed surge in demand for multiple lines of businesses while also adding newer clients.

Ashok Chaturvedi, Chairman & Managing Director, UFlex Limited said, "This quarter has witnessed a resurgent UFlex, despite all the COVID-19 challenges, achieving highest ever quarterly production, sales, revenue, EBITDA & PAT. We have been pivotal in providing packaged products to the end consumers during the pandemic period. To ensure that we are future-ready and have a better outreach of sustainable solutions to our clients located globally, we have been scaling up our international operations. We are glad to announce that during the quarter, we commenced commercial operations from Russian facility which will help bring us closer to our customers in Russia & CIS markets."
He continued, "We are eagerly waiting for a COVID-19 problem to be over which will bring focus back on sustainability in flexible packaging as we are ready to commercialize our various biodegradability initiatives."
In Q2 FY 2020-21, UFlex introduced a host of new product innovations and developments to set a benchmark for the packaging sector.
Engineering Business:
Collar-type Form Fill Seal Machine for Snacks Packaging: In sync with 'Atmanirbhar Bharat' initiative, the Engineering Business of UFlex locally developed a higher speed Collar Type Form Fill & Seal machine CT 120 that has already been witnessing early success with a few big orders. CT 120 is completely servo driven with an operator friendly human interface. It facilitates efficient vacuum pulling, smooth-motion cross & vertical seal technology that delivers superior quality seal with high seal integrity. This machine runs at a speed of 120 PPM with a very low rate of on-line rejections on snack packaging applications. This is the first Indian continuous type VFFS machine running at this high speed with minimal rejection meeting the standards of any international machines.
Rotary Machine Foray into Spice Packaging: UFlex successfully forayed into spice packaging segment for the first time ever, thereby expanding its portfolio of Rotary machines. Spice is an ever growing market segment, and this success has opened up many new business opportunities for the company. With this new introduction, spices can be packed now at a speed of 300 to 400 packs per minute in pack sizes between 15 gms to 25 gms.
Holography Business:
Digital Foil for Ink & Varnish: Digital Foil has been created by the Holography business through process of applying hot stamping foil to an ink or varnish without the requirement of a die. These foils have been specifically manufactured to bond on ink, toner or varnish whilst still using heat and pressure. Digital foils have a huge potential in local and global markets and has already acquired its first customer overseas.
Registered Lens Label for Edible Oil Packs: Counterfeiting in edible oil segment has been posing serious challenges to the brand owners on account of sales and profit loss, brand dilution, unfair warranty and supply chain loss claims. To counter this menace faced by a famous edible oil brand, UFlex customised Registered Lens Label that helped the brand fight counterfeiting issues. This printing technology combines features of doing registration on holographic substrate and of doing precise re-registration printing on the same substrate which makes it next to impossible to replicate. The packaging of this customized holographic substrate is recyclable / biodegradable.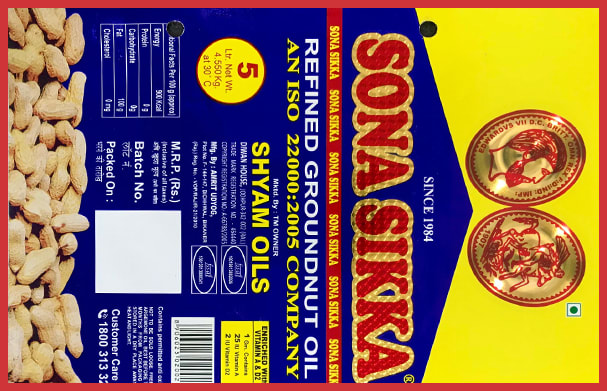 Labels for Hand-sanitizer: UFlex developed labels for a prominent alcohol brand that pivoted to manufacturing hand sanitizers as part of its social endeavour to promote hygiene and safe health practices to meet the sudden spike in demand for hand sanitizers, triggered by the on-going COVID-19 pandemic.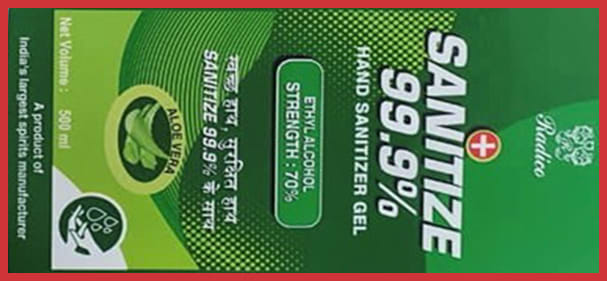 Chemicals Business:
Toluene-free Inks for Food Packaging: The Chemicals business launched toluene free inks for vinyl, PU & polyamide based chemistries. Toluene free inks comply with revised guidelines issued by Bureau of Indian Standards (BIS IS 15495:2020). It is best suited for flexible packaging segments for food, pharma and hygiene applications.
Single Solvent-free Adhesives with Multiple Hardeners (OH): The company launched two component solvent-free adhesives range with one resin compatible with three different hardeners for general to medium to high performance applications. The new solvent-free adhesive is suitable for flexible packaging with hot filling application like ketchup, juice that needs sterilization. Solvent-free adhesives provide good heat resistance and are used to join layers of film and foils in medium to high-performance packaging applications. UFlex latest product also helps clients reduce their adhesives inventory.
Side & Bottom Sealing Adhesive for Paper Bags: A water based 'side and bottom sealing adhesive' for automated high-speed paper bag making machines was developed by UFlex. These bags are getting a lot of traction in the e-commerce space especially by players like Amazon & Flipkart, to achieve their sustainability goals.