In 2015 AMI stated that Turkey was the largest plastics market in the Middle East, accounting for 36% of regional demand. Despite the unstable and rapidly developing region, Turkey remains the leading player in large part due to its strategic location making it is easily accessible to European markets.
It has a strong export oriented processing industry serving textiles and packaging situated in clusters near Istanbul, Izmir and in the south near Adana and Gaziantep. PP has traditionally been the most used resin, its usage being driven by the substantial production of BOPP and PP cast films as well as Turkey being the largest producer of cars, domestic appliances and electrical goods in the Middle East.
Whilst Turkey has relatively little polymer manufacturing capabilities and is reliant on imports for most of its needs the overall picture for the industry is positive. The Turkish plastics industry grew 5.2% in the first quarter of 2017 and 5.1% in the second quarter, exceeding previous expectations. Production is also forecast to increase by 9.4%.
The country's geographical location means it has formed strong trade partnerships with Europe, Middle Asia, Asia and the Middle East combined with a youthful population and rising middle incomes means the outlook up to 2020 still looks largely positive.
Within Turkey projections for the increase in plastics production are particularly optimistic and AMI agrees that it is reasonable to expect a rise in market demand. Turkey is already a major player in the Middle East and European plastics industries, this is anticipated to continue in the coming years.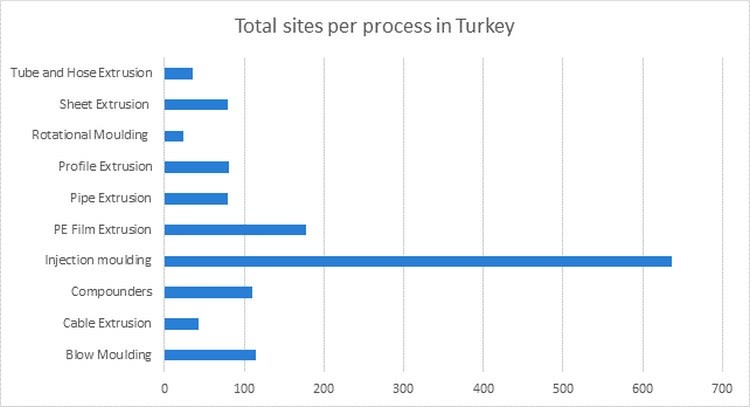 Source: AMI