The most prominent platforms for process technology, the packaging and process industries, package printing and the beverages industry on the Indian subcontinent are International PackTech India and drink technology India, which are being jointly organised in 2012 by Messe Düsseldorf and Messe München for the second time. Thanks to their focused cooperation, the two events were already a big success in 2010. An achievement that the organisers fully intend to repeat from 6 to 8 November at the Bombay Exhibition Center in Mumbai.
In India, sales of modern packagings are steadily rising, and the large proportion of young people in the population with their enthusiasm for Western lifestyles is turning this country into a highly promising market. Another important contributing factor is the expanding and free-spending middle class with above-average purchasing power. The demand for processed and hygienically packaged food and beverages, changing lifestyles and consumer habits as well as changes in the retail sector all combine to hold out excellent prospects for business. All branches of industry searching for suitable packages for their products will find solutions to match their needs at International PackTech India, Exhibition and Conference for Processes, Packaging and Printing, and drink technology India, International Trade Fair for Beverage and Liquid Food Technology. The premiere of this trade fair duo in 2010 was attended by more than 200 exhibiting companies and over 6,000 trade visitors.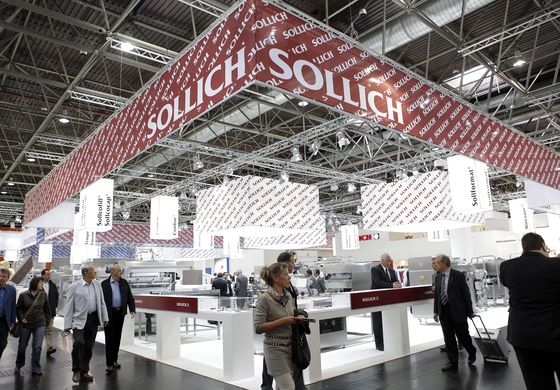 Doing justice to the growing significance of the Indonesian market for packaging, plastics and print products, Messe Düsseldorf, Messe Düsseldorf Asia and their Indonesian partner PT Wahana Kemalaniaga (WAKENI) will be increasing their involvement here as of 2012 with a trio of trade fairs: indopack, indoplas and indoprint. The industry associations Food Processing and Packaging Machinery, Plastics and Rubber Machinery, and Printing and Paper Technology within the German Engineering Federation (VDMA) will be supporting this engagement.
With a population of more than 240 million, Indonesia is the fourth-largest nation in the world. Its economy is flourishing: in 2010, the gross national product rose by 5.9 per cent, with an average 6 per cent annual growth rate being predicted for the coming years. A growing middle class with good purchasing power and rising expectations regarding standards of living is favouring the development of consumer goods industries in particular. indopack, indoplas and indoprint will all be held at the Jakarta International Expo centre from 11 to 14 April 2012.