SABIC Innovative Plastics' new anti-static and low-gloss/no-paint solutions add stylish high quality to automotive interiors.
SABIC Innovative Plastics launched at the VDI conference two new specialty materials that make creating and maintaining high-quality, attractive automotive interiors much easier. The first new product is a Cycolac acrylonitrile-butadiene-styrene/polycarbonate (ABS/PC) resin for elegant, low-gloss parts that eliminates the costs, wear problems and environmental downsides of secondary painting. The second innovation is a Geloy polycarbonate/acrylonitrile styrene acrylate (PC/ASA) resin that provides permanent anti-static performance for a fresh, clean appearance of interior parts. The new Cycolac and Geloy resin materials – along with other high-tech thermoplastic resins and glazing in SABIC Innovative Plastics' robust and growing portfolio of automotive materials – are on display at its booth, showcasing the company's focus on driving next-generation breakthroughs to help global automotive customers enhance vehicle performance and consumer appeal.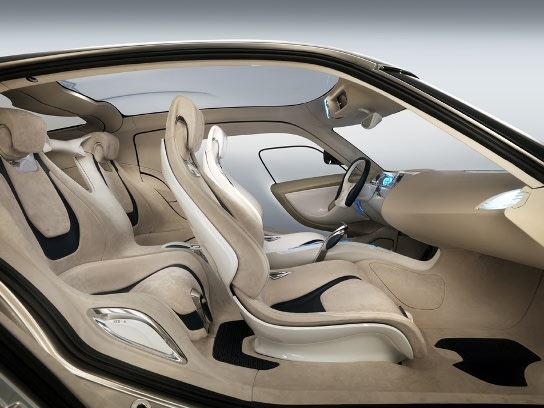 "Consumers may choose a vehicle for its exterior design but it's the interior that they live with – and in – every day," said V. Umamaheswaran (UV), director of automotive products and marketing, SABIC Innovative Plastics. "Our new Cycolac and Geloy resins help our customers provide consumers with a wide choice of superior aesthetics while addressing the issues of interior wear and tear. These materials can make a huge difference vs. competitive products in sustaining customer satisfaction long after that new car excitement has worn off."
The new Cycolac DL100LG compound is intended to be the ideal material for automotive OEMs and tiers that are looking for a low-gloss material offering the cost-out and environmental benefits of a no-paint approach. This product delivers the desired aesthetics and perceived higher quality of a low-gloss appearance across a wide range of grains and colors, including custom colors, and can be combined with various tool surface treatments.
The product also reduces manufacturing costs and the environmental impact of volatile emissions by eliminating the painting process.
Cycolac DL100LG compound combines high-quality appearance with excellent material properties including dimensional stability and heat and impact resistance. Potential applications include trim components, door entry steps and consoles. SABIC Innovative Plastics also exhibited a steering column cover molded from the new Cycolac compound at its booth.
Providing permanent anti-static properties, Geloy HRA170D compound is designed to help automotive interiors keep that factory-fresh appearance over years of use. Compared to conventional materials that tend to attract dust, this new Geloy compound repels dust. Instead of using a slipping agent, the SABIC Innovative Plastics product uses an additive to ensure anti-dust performance with a surface resistivity of 1012 Ohm.
Since color pigment loading can have a big influence on anti-static properties,
SABIC Innovative Plastics offers Geloy HRA170D compound in a wide range of colors. This spares molders from having to add colorants and helps to achieve the best possible anti-static performance. Target applications include trims, interior mirror housings and overhead consoles. The new Geloy HRA170D compound is based on Geloy HRA170 compound, which has been used successfully for automotive interior trim components for several years with leading OEMs.