PlasticsEurope is the organization representing Europe's plastics manufacturers. It networks with European and national plastics associations and has 100 member companies, producing over 90% of all polymers. Now PlasticsEurope launched its yearly report about plastics market.
The global financial crisis caused unprecedented difficulties for many and the global plastics industry was no exception. 2009 continued to be a challenging year.Demand slowly came back but from a very low level and at a very slow pace.
With consumer spending much reduced resulting in low demand in customer industries such as automotive, construction and electronics - sales for many plastics companies was very low in the beginning of 2009. This trend was seen across the plastic industry - producers, converters and machine manufacturers.
Cost efficiency and restructuring programs continued in 2009 to help cope with the economic difficulties.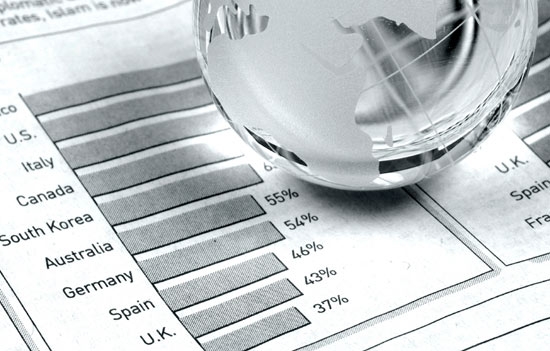 The global polymer industry showed a weak performance in the first quarter. There was a large year on year sales decline driven by extremely low volumes and low selling prices. Global demand improved slightly in January through March from very low levels for the first time after the collapse early 2008.
Global plastics demand showed first signs of stabilization at low levels in the second quarter.
This demand continued into the third quarter with encouraging signs for the future.
Fourth quarter 2009: once again better than third quarter, but mainly driven by Asia. 2009 Performance summary
Global plastics production fell back from 245 million tones in 2008 to 230 million tones for 200 as a consequence of the continued economic slowdown.
Europe produced 55 million tones and remained a major region contributing 24% of the global total.
Plastics long term growth is expected to be around 4% globally, higher than global GDP growth Average consumption is significantly below the level of 'mature' industrial regions so there is room for future growth.
Demand from European converters fell back 7.2% to 45 million tones in 2009. Volume share of all countries remained largely unchanged.
Polyethylene (PE-LD, PE-HD, PE-LLD) and polypropylene (PP) account for around 50% of demand with polyvinyl chloride (PVC) being the third largest polymer at 11%.
Packaging is the largest end use market segment with 40.1% share. This is followed by building and construction (20.4%) and automotive (7.0%).
Seven of the EU Member States plus Norway and Switzerland recover more than 84% of thei used plastics.
The EU Member States plus Norway and Switzerland treated 24.3 million tones of post consumer waste in 2009. This results in an overall recovery rate from post-consumer plastic waste of 54%, up 2.7 percentage points compared to 2008. The mechanical recycling rate up 1.2 percentage point to 22.2% and the energy recovery rate is up by 1.5 percentage points to 31.5% and landfill rate Is down by 2.7 percentage points to 45.8%.