Following the initial plan to expand into a third hall at RAI, Amsterdam for 2024, the organisers of the Plastics Recycling Show Europe (PRS Europe) have announced that the show will now expand into a fourth hall after selling out of exhibition space for the event taking place 19-20 June 2024.
"We have seen unprecedented growth in the demand for stands at PRS Europe 2024," said Matt Barber, PRSE Event Director at Crain Communications. "Fortunately we have now been able to secure Hall 9 at the RAI in addition to Halls 10, 11 and 12, allowing us to offer more stand space to our exhibitors."

"After the great success of this year's Plastics Recycling Show Europe, we are delighted to see continuously growing interest in the event," added Ton Emans, President of Plastics Recyclers Europe. "PRS Europe is now firmly established as the region's premier event for promoting innovative solutions, as well as the sustainable and circular use of plastics. In addition, we are expanding globally with further PRS events in Dubai, Mumbai and Singapore in 2024."

In 2023 the PRS Europe exhibition and conference attracted a record number of more than 8,500 visitors from across Europe and more than 80 different countries internationally. The event brings together key players from the plastics and recycling sectors to showcase innovative technology, share best practices, network and do business. A broad cross-section of the industry is represented at the event including plastics recycling machinery and equipment suppliers, plastic material suppliers and compounders, pre-processors, mechanical and chemical plastics recyclers, waste management specialists and industry associations.

Organised jointly by Crain Communications and Plastics Recyclers Europe, the Plastics Recycling Show Europe returns to Halls 9, 10, 11 and 12 at RAI Amsterdam on 19-20 June 2024.
More information on PRS Europe: https://www.prseventeurope.com/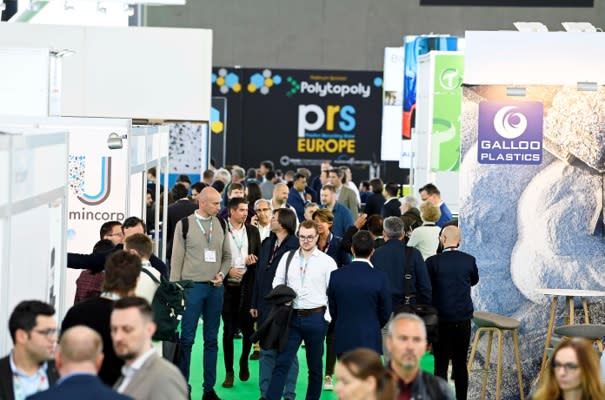 The second edition of sister event Plastics Recycling Show Middle East & Africa (PRS ME&A) returns to Dubai from 10-12 September 2024

The first edition of Plastics Recycling Show India will take place at NESCO Bombay Exhibition Center (BEC) in Mumbai from 4-6 December 2024

The first Plastics Recycling Show Asia show will take place at Marina Bay Sands Singapore on 13-14 November 2024.