The revenue situation, however, was not as positive as the development in sales volumes. In 2010 margins for plastic pipe manufacturers largely stayed at a low level due to rising raw material prices. In early 2011 the situation was made worse by rising energy prices, transport costs and collectively agreed wages. As well as being impacted by cost increases, the profit situation was affected negatively by overcapacities and intense competition. Within a year, for instance, material prices in the plastic pipe industry rose 10.1 per cent for PE and 7.7 for PVC, while costs in road haulage increased by 4.6 per cent and the producer price index for electric power for special tariff customers rose by 5.3 per cent.
Products of the plastic pipe industry are used in many fields of application. In addition to the main areas – i.e. utilities (gas and drinking water), waste disposal (waste water, sewage and rainwater), facility management (drinking water, heating, air conditioning and gas) and industrial plant engineering – there are further applications in agriculture, district heat, environmental protection and cable conduits. According to KRV, plastic pipe systems are likely to have further expanded their market position in all fields of application. At the same time plastic pipe systems are continually entering new markets.
The Association lists the expansion of information and telecommunication networks, renewable energies and also the innovation potential arising from the ongoing development of materials, of production techniques and of production engineering for plastic pipe systems. This allows the development of user-focused solutions and product innovations.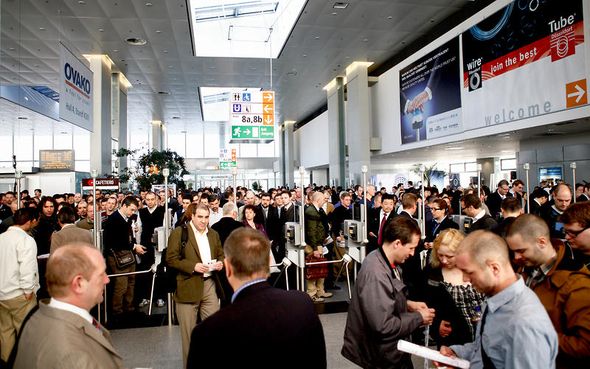 In all, KRV believes that the industry is in a good position. It says that plastic pipe manufacturers are differentiating themselves through a steady stream of new products and systems, based on the commodities that are occupying their production capacities. One particular challenge is seen by manufacturers in making products that will bridge the gap between standardisation and interchangeability, on the one hand, and customisation, on the other. The Association sees a new trend towards manufacturers' brands and systems in all fields of application. Plastic pipe system are apparently assuming a pioneering role in domestic drinking water installations and in facility management.
The positive development of production volumes during the last decade, according to KRV, shows that plastic pipe systems are heading for long-term growth. Manufacturers believe that their material is in a good competitive position. The further development of plastics is expected to pave the way for innovative plastic pipe systems that will replace steel pipes at higher stress levels and nominal widths, thus creating a wider market. In the important segment of the drinking water supply, the industry is placing its hope in the technical and economic benefits of plastic pipes. This includes their relatively more cost-effective installation and redevelopment processes which are set to make life difficult for any competing systems.