Launch of new concept for production of single-stage peroxide-crosslinked polyethylene pipes with Borealis BorPEX.
A group of major European equipment technology developers and material producers, together with Borealis, a leading provider of innovative value-creating plastics solutions, have joined forces to design a single-stage production process for high-performance peroxide-crosslinked polyethylene (PE-Xa) pipes.
The cooperative project involves Finland-based Crosslink Finland Oy, which produces infrared crosslinking units; Hans Weber Maschinenfabrik in Germany, which has developed some of the best twin-screw extruders available for this technology; German company, iNOEX, which supplies innovative dynamic mixing, dosing and control units; Borealis, which has developed two new grades in its BorPEX range of crosslinkable high molecular weight, high density polyethylenes especially designed to suit this production process; as well as AkzoNobel, who delivers the suitable type of peroxide and Ciba who provides the additives.
The new concept delivers a combination of all the necessary components for a ready-to-use PE-Xa production process, capable of delivering high-speed, high quality output.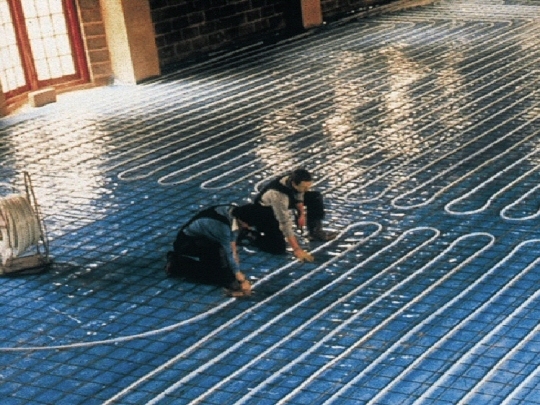 PE-X pipes are used in gas and domestic water distribution systems, district heating and other industrial applications that benefit from the high temperature and chemical resistance of crosslinked polyethylene, as well as its flexibility, very high impact resistance at low temperatures and high creep resistance.
PE-Xa pipe manufacturers generally buy the polyethylene, the peroxide and associated functional additives (antioxidants, UV stabilizers, etc) separately and dry-mix them in a batch process. With the iNOEX dosing and control equipment, this can now be done continuously, in-line with the extrusion and crosslinking steps.