"LED lighting offers huge potential to reduce energy usage, leading to environmental benefits and cost savings", says Ilknur Gur, General Manger Specialty Resins Europe, "and with our engineering plastics, we believe we can help turn that potential into reality".
"Effective thermal management is a key factor in ensuring a long life span and low energy usage of LEDs. As LEDs become brighter and more powerful, new thermal management materials and designs are needed to handle increasing heat. We believe that high performance thermoplastic compounds can replace traditional metals, providing the best combination of performance, design flexibility, aesthetics and production efficiency."
Gur cites LNP Konduit filled compounds for heatsinks. These combine high thermal conductivity with electrical isolation properties, and adjustments to the amount and type of filler can be made to suit certain typical application requirements. "Compared to aluminium and other metals, thermally conductive compounds have lower coefficients of thermal expansion that help reduce stresses from differential expansion", Gur points out. "They also weigh significantly less than aluminium."
"Thermally conductive compounds are also better suited to high volume production than metal heat sinks, which require time-consuming secondary operations. We believe that Konduit will do more than simply and effectively dissipate heat - it will open all doors for visionaries and designers to create a whole new world of LED lighting."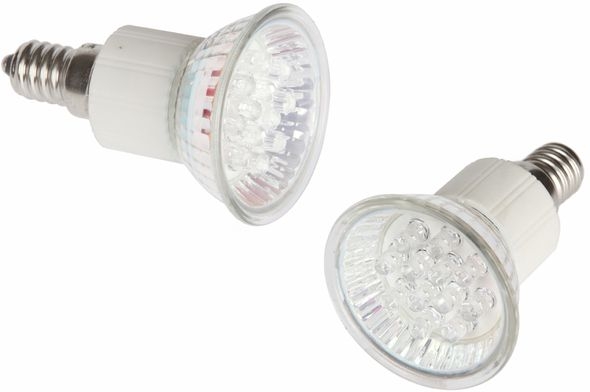 SABIC's Innovative Plastics business will also present the NEW Lexan LUX polycarbonate resins for typical light emitting diode (LED) applications such as light guides and lenses.
The Lexan LUX grades (LUX2110T, LUX2010T and LUX2910T resins) utilize new technology that offers improved initial color, color stability and light transmission during heat aging vs. standard PC. These next generation PC resins are engineered using an innovative, technologically advanced process, resulting in high-purity resins that provide significantly improved light transmission as molded and after heat aging, as compared to standard and optical grade PC.
Enhancements to the LUX portfolio also offer a choice of flow characteristics for a variety of LED applications including automotive light guides and inner lenses and general lighting lenses.
The latest additions to the Lexan LUX portfolio complements SABIC's existing Lexan LUX resins, which were introduced in 2011. The first launch provided non-chlorinated, non-brominated FR resins that meet the UL 94 V-0 standard at 1.5 mm in all colors. They also offer a choice of customizable diffusion levels or transparency and good luminance. Customers typically use clear Lexan LUX9610 resin for injection molding and extrusion applications. Customers can select from two customizable diffusion grades. Lexan LUX9612 resin offers low diffusion and Lexan LUX9616 resin provides high diffusion with well-balanced transmission.
"LUX means thinner walls in lenses and tubes, which in turn means important cost reduction opportunities and new possibilities for our customers to win through design and meet their sustainability goals" says Ilknur Gur.