Milliken's new clarifying agent Millad NX8000 opens up a world of opportunity for highly transparent injection-blow moulded PP containers.
The market for very clear thick-walled bottles and jars that has remained largely untapped by polypropylene is now opening up as the result of a cooperative project between Milliken Chemical, market leader for clarifying agents for polypropylene, and precision blow mould maker ADOP France.
The project has demonstrated that Milliken's breakthrough product, Millad NX8000, introduced at the K 2007 plastics exhibition for extrusion-blow and injection moulding in polypropylene (PP), is also ideally suited for injection-blow moulding technology. Millad NX8000 has been shown to provide at least a 50% improvement in the haze of PP over the current benchmark grade, enabling a growing number of processors to take advantage of the polymer's performance and cost advantages.
Polypropylene is already the preferred choice for many packaging applications, due to the clarity that can be achieved with Milliken's clarifiers, and because of PP's cost effectiveness, low density, excellent stiffness/Impact balance, and thermal and chemical resistance. Its excellent taste and odour properties have furthermore enabled it to be used in a wide range of food-contact applications. The polymer is also very well suited for squeezable containers. From a sustainability point of view, life cycle analysis shows that the environmental footprint of polypropylene is very favourable relative to other clear packaging options.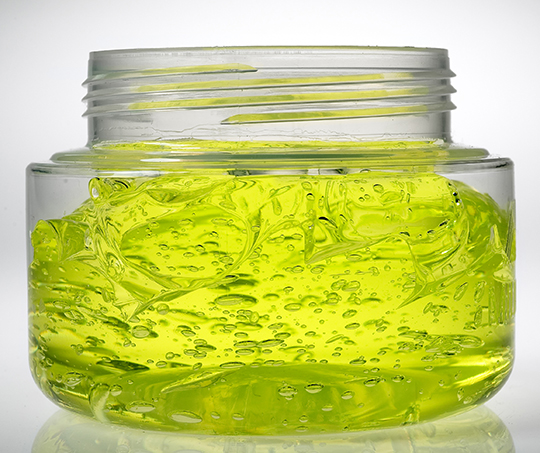 Millad NX8000 clarifying agent raises the clarity of polypropylene to virtually the same level as more expensive solutions using other polymers. A 2-mm-thick test plaque with Millad NX8000 in a random PP has a haze level of around 7% when processed in optimal conditions, while in a similar 1-mm plaque the level is around 2% - results that are only marginally above that of several more expensive plastics. Haze values are around half of those obtainable with the previous top-performing PP clarifier.
Milliken's new clarifier has food-contact approval from both the Food and Drug Administration (FDA) in the US and the European Food Safety Authority( EFSA) in Europe.
ADOP France approached Milliken during K 2007 with the idea of fine-tuning the injection-blow moulding process technology for the use of PP containing Millad NX8000. Around 80% of ADOP's moulds are for injection-blow moulding, and it has customers all over the world. In the months after the show, the two companies carried out numerous trials using the additive in various types of random copolymer and homopolymer PP, including metallocene grades.