NewQuantum 180 Toggle Injection Molding Machine from Milacron - The Workhorse Quantum Toggle Makes Its European Debut at Fakuma
Milacron's newest and most advanced Toggle machine ever will make its European debut at Fakuma 2018. The NEW Quantum Toggle injection molding machine is designed to deliver higher productivity, reduced cost of ownership, enhanced performance and advanced technical specifications. Quantum comes equipped with Milacron's Endura Touch control interface and is available from 125 to 610 tons. The Quantum features Milacron's new generation toggle machine technology that will provide added benefits of reduced energy consumption, lower cycle time coupled with precision and reliability.
Molding Cell Details:
Milacron's Quantum 180 will be outfitted with a Mold-Masters E-Multi secondary injection unit, TempMaster M1 controller and an indexing rotary unit in combination with a 2K mold from Wilhelm Weber GmbH & Co. KG (hall A3, booth 3302) molding a 2-component squeegee commonly used in showers and home window cleaning. The primary injection of a PC/ABS blend is processed via the Quantum machine followed by the Mold-Masters E-Multi injecting the TPE. The Wilhelm Weber tool with an index plate system has a hydraulically operated wiper that wipes the squeegee from the over molded core. Total part weight of 72 grams running a 50 second cycle time.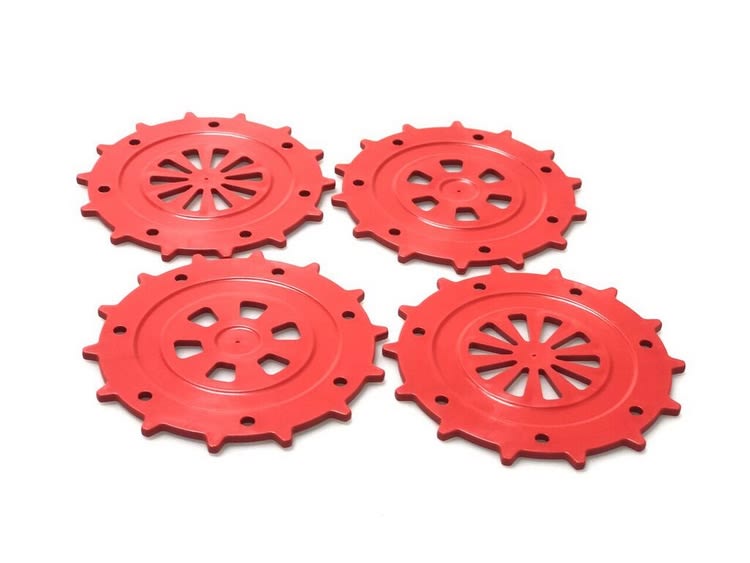 Milacron continues to push the boundaries of possibilities in plastics with breakthrough products from leading brands including Milacron, Mold-Masters, DME, Ferromatik, Uniloy, and Cimcool. All Milacron product brands offer industry-leading service, support, and spare parts inventory - trust only Milacron trained experts to ensure your assets run at peak performance.
Source: Milacron