Specialty chemicals group LANXESS AG has developed a series of HNBR rubbers with extremely high acrylonitrile (ACN) content, thus making them suitable for use in vehicles that are run on biofuels.
Many drivers believe that biodiesel and bioethanol offer potential for averting the climate crisis. However, this "fuel from the field" poses considerable challenges for the materials currently used in automotive engineering. The new synthetic rubbers Therban AT 5065 VP, Therban AT 5005 VP and Therban 5008 VP are better equipped against swelling in "green fuel" thanks to their high acrylonitrile content of up to 50.5 percent (upper specification limit). Lanxess – a pioneer in synthetic rubber – has made considerable progress with this product development in terms of the sensitivity of the rubber components.
The Therban AT 5005 VP and Therban 5008 VP grades boast a further massive increase in aging resistance over new HNBR grades thanks to their extremely low residual double bond content (< 0.9 percent). As a result, the robustness of the new hydrogenated nitrile rubbers from Lanxess is similar to that of fluororubbers, but with the added benefit of superior dynamic load resistance – even after storage in vegetable oil methyl esters and bioethanol.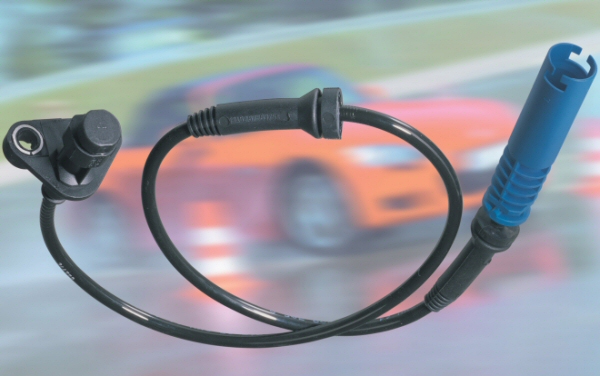 "More and more people want to do something for the environment by switching to alternative fuels explains Dr. Matthias Soddemann, head of the Lanxess Center of Excellence for Therban. - However, if the vehicle is not designed to run on biofuels, using them can cause damage Seals and hoses made of rubber are one of the reasons for this. They consist of high-performance elastomers, which have been optimized over the decades for contact with normal gasoline or diesel. If these rubbers are suddenly exposed to biodiesel or alcohol, they can swell, thus becoming permeable and less resilient
Alternatives are thin on the ground. Fluororubbers, for example, are usually not suitable for products subjected to dynamic loads and have a high density, which increases the weight of the vehicle. Engineering other high-performance rubbers - such as the highly resistant hydrogenated nitrile rubbers (HNBR elastomers) - to meet the new requirements was a massive technical challenge. - But that's precisely what we've done - says Soddemann. - The key to success is the ultra-high ACN Therban grades, which the company launched recently. The Lanxess chemists have succeeded in substantially increasing the share of acrylonitrile in the HNBR polymer from the previous maximum of 43 percent to around 50 percent. This increases the polarity of the material, thus significantly improving its resistance to alternative fuels such as rapeseed methyl ester diesel or super ethanol (a mixture of gasoline and alcohol.
Lanxess has been able to corroborate these results in an extensive series of tests. These reveal that the swell rates of the new Therban grades in these media have been cut substantially - by almost a third.
- As a result, the new ultra-high ACN Therban grades lie in a range previously covered exclusively by fluoroelastomers, but have the added advantage that they can withstand higher dynamic loads Their permeability to pure alcohol has even been reduced by around half. In the tests, biodiesel mixtures could not permeate the test pieces made of these elastomers at all. After over 2,000 hours in rapeseed methyl ester diesel (B20 RME diesel) at 140 °C, the Therban test pieces exhibited better tensile elongation and tear strength than those made of fluororubbers. What's more, our fully hydrogenated grades Therban AT 5005 VP and 5008 VP boast an increased aging resistance that is virtually impossible to achieve with other elastomers - adds Soddemann.
Thanks to the innovative AT chemistry, the new ultra-high ACN Therban grades are also more easy-flowing than "conventional" HNBR elastomers, thus making them easier to process. The material properties remain excellent even after hot air aging, and the glass temperature is comparable with that of fluororubbers. What's more, these grades also have a density advantage over these elastomers. All in all, ultra-high ACN Therban is an excellent addition to the 'tool box' available to rubber technicians who are having to come to grips with the new requirements of biofuels and many biologically degradable oils, such as those used in drilling systems.
Lanxess is a leading specialty chemicals company with sales of EUR 6.58 billion in 2008 and currently around 14,600 employees in 23 countries. The company is represented at 44 production sites worldwide. The core business of LANXESS is the development, manufacturing and marketing of plastics, rubber, intermediates and specialty chemicals.