We publish an interview with Dr. Clemens Willée, Chief Executive Officer, MAUSER Group. The company is a leading manufacturer of plastics industrial packaging.
Please tell us more about Mauser in a few words and give some key figures.
Clemens Willée
: - MauserGroup is a worldwide leading producer of industrial packaging with a consolidated revenue of some EUR 1 billion and approx. 4,000 employees. The company is headquartered in Bruehl, Germany and looks back on 115 years of experience. We offer a comprehensive portfolio of professional packaging solutions for customers in the chemical, petrochemical, agricultural and pharmaceutical sectors as well as in the food and beverage industry.
Mauser is present in 16 countries. Presence in what country is most important for the company? Where do you see your strongest business and manufacturing activity?
Our aim is to globally grow with the customer. This means that our focus is on strategic growth and overall expansion in order to be closer to the customer. Consequently, we have a strong presence in all regions and are still expanding. In order to meet market requirements, we recently acquired businesses in North America and in Asia, for example.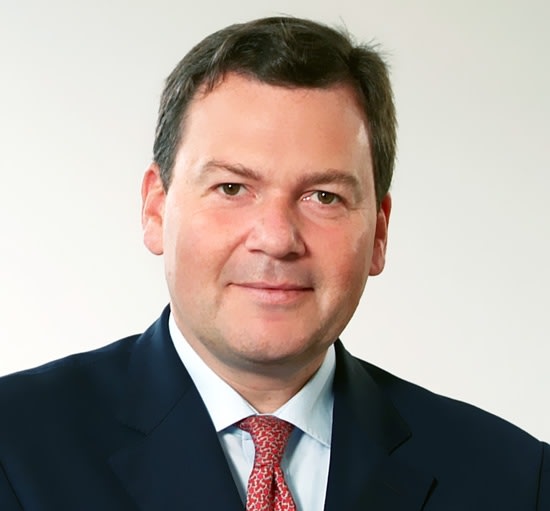 Are there any differences in your activity and market position between Europe and Asia? Where are you also present?
Mauser is present around the globe – not only in Europe and the Asia Pacific region but also in the Americas. We see a great demand for rigid industrial plastic packagings globally and are a market leader in this field.
When it comes to our major customer industries, we see a more dynamic market in the Asia Pacific region - therefore a significant part of our future investments will be concentrated on this region. Especially as the Asian industrial packaging market, compared to the European market, is still dominated more or less by steel drums - with a lot of potential for plastic drums and composite IBCs.
Mauser is a leading manufacturer of plastics packaging. What types of packaging (shapes, sizes, technology of production) can you offer?
Mauser is not only a manufacturer of plastic packaging solutions. We furthermore offer steel drums, fibre drums, Intermediate Bulk Containers (IBC) as well as reconditioning services through our subsidiary National Container Group (NCG). The product portfolio is very multifaceted – in order to meet the specific needs of our customers.
Our plastic packaging ranges from the 100 mililitre laboratory bottle to the 1,250 litre IBC and includes for example a wide selection of bottles, cans and jerrycans for the pharmaceutical and laboratory industries, as well as UN-approved plastic drums with volumes from 20 litres up to 260 litres.
These drums as our global standards include the one-piece blow-molded Tight Head drums in L-Ring and L-Ring PLUS design and the blow-molded Open Head drums in O-Top and Vanguard design. Customer and market segment specific designs like our SquareDrum , the Small Volume Returnable SVR-Drum and the straight-sided V-Press Drum complement our diversified plastic drum portfolio. We offer mono as well as multilayer packaging providing additional functionality like e.g. electrostatic protection, barrier functionality or use of recycled materials.
Due to modular design concepts, our Composite IBCs can be easily adapted to specific customer or market segment requirements. Designed for hazardous and sensitive filling goods, Mauser SM IBCs are supplied at the same high quality standard throughout the globe. Specific configurations include innovative multilayer technology for electrostatic or light protection.
In the field of steel drums we comply with global standards such as the standard for 55 US Gal. Tight Head or Open Head drums. Predominantly UN-approved, these drums are available in multiple colours – lined and unlined. Our steel drum portfolio is complemented by smaller as well as conical drums. The Mauser fibre drums offer cost-effective and light-weight solutions for transporting solids. In addition, we supply injection-moulded hobbocks and medical waste bins as well as accessories including covers, caps, handles or valves to enable customized products.