Mould Base Technology
The new hardened and tempered HASCO steel 1.2714HH has outstanding dimensional stability and wear resistance, very good polishing and etching properties as well as optimum thermal conductivity. As such, it is a valuable addition to the current comprehensive portfolio.
New products such as manifold blocks for flexible cooling circuit design and flat centering units with a tight fitting tolerance for the centering of two mould halves, even when there is very little space, offer individual practical solutions. A new status indicator that can be adjusted without tools allows flexible and unambiguous identification, indicating the relevant tool status through clear colour coding.
The proven locking cylinders with mechanical end position detection now also cover applications up to 180°C. The new safety coupling program for high-temperature applications rounds off the range.
Hot Runner Technology
A new generation of control units supplements the product portfolio in hot runner technology. The units have outstanding functionality, comprehensive diagnosis and they also set new standards in their ease of operation. The intuitive touch interface enables immediate operation without instructions or previous knowledge, and supports the user at all navigation levels.
Another highlight is the screw-in Vario Shot nozzle. This allows ready-to-assemble systems to be designed and manufactured according to the customers' requirements. Simple assembly and dismantling in the mould are guaranteed, as is freedom from leakage and optimum temperature homogeneity.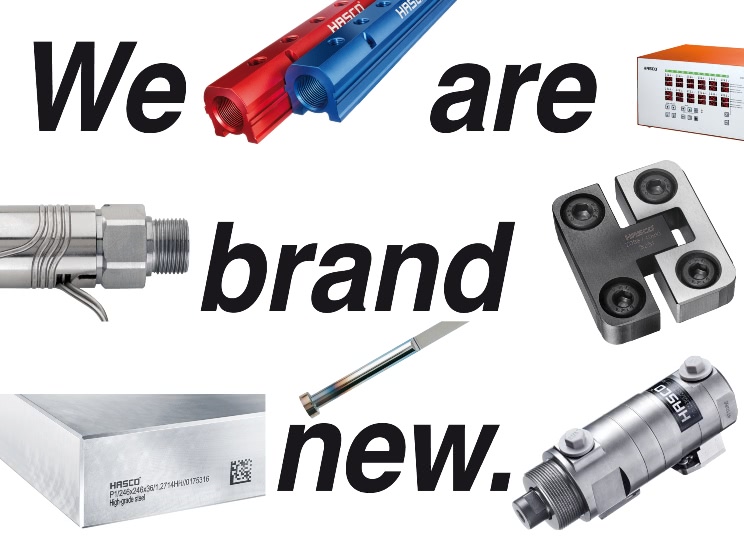 Source: Hasco