A new synthesis process for generating polyol from PET materials is now being used industrially by Petopur GmbH, Schwarzheide.
The processed materials are clean and carefully sorted PET, such as PET flakes, PET production waste and PET films. The planned annual production output is 4,000 tonnes of polyol (APP) for application in rigid foam processing. The start of production took place on 27.02.09 and was witnessed by about 30 representatives from politics and the economic council.
The plant equipment and the process technology for the new plant were provided by H&S Anlagentechnik GmbH, Sulingen. The core unit of the plant is a reactor, which carries out the synthesis process of PET conversion into an APP (APP = Aromatic Polyester Polyol). The PET material is fed to the reactor from above and being weighed. The process quantity is then added to the reactor, heated and mixed mechanically by means of agitator while DEG (diethylene glycol) is being fed in. The resulting end product is highly pure polyol.
According to Joachim Prueger, the Managing Director of Petopur GmbH, the system operates in a completely closed loop, without generating any waste and with a high energy recovery factor based on the use of heat exchangers in each individual process step. Process heat is recovered by means of the heat exchangers and is being used for the next batch. From the environmental point of view, the plant concept from H&S Anlagentechnik incorporates a high level of the modern equipment and technology.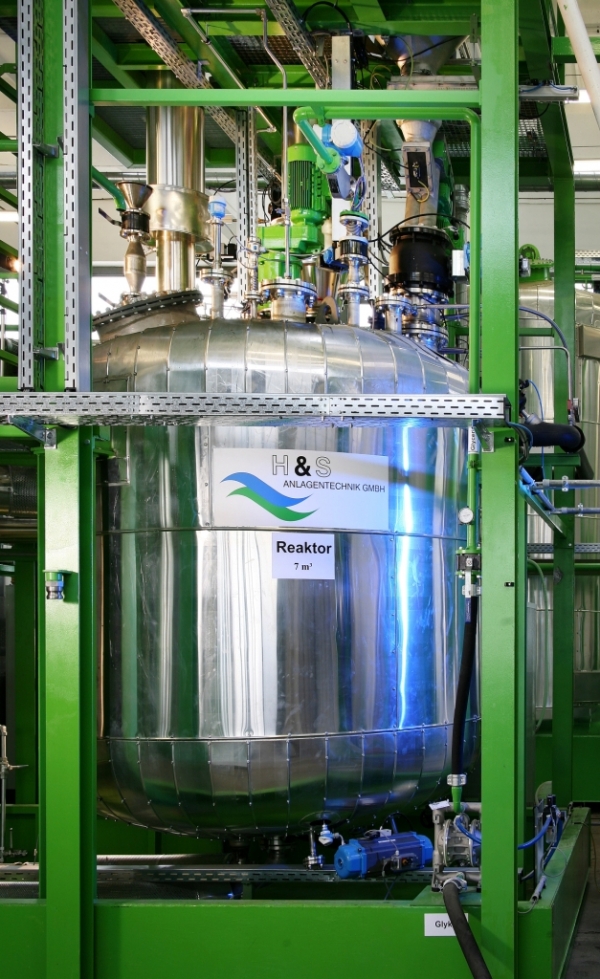 Again according to Joachim Prueger, thanks to its advantageous basic properties, the highly-pure APP offers a number of benefits to PU rigid foam processors when compared with genuine polyol: inherent flame retardancy, low density of the rigid foam (up to 5 % material saving), very low acid content, long shelf life, improved lambda values (thermal coefficient, insulation factor) and compressive strength which is at least 20 % higher of the rigid foams produced out of the PET based polyol. According to Petopur statements, now it will become possible to obtain significantly better properties of the end product for a very attractive price. The details relating to the APP properties and the rigid foam produced out of it are based on the assessment of an external test institute.
Along with manufacturing of basic polyols, Petopur also produces system polyols according to the individual customer's order. A compact blending module at Petopur is the part of the H&S plant technology as well. Blending process enables adjustment of the certain product properties by means of additives, paints or flame retardants, in order to meet the customers' requirements. The aim of this application-based specialisation of the company is a perspective system formulation for medium sized companies.