The European self-adhesive label industry, represented by FINAT, the industry association, is actively participating in the Consumer Goods Forum's Global Packaging Project, and spearheading industry sustainability initiatives, with a current focus on waste management and recycling of process waste such as the release liner, which is discarded once self-adhesive labels are applied.
Practical options for recycling both paper and film liner now exist, but the challenge remains to kick-start a regular liner waste collection system from end-user companies, for whom liner waste remains a very small part of their overall waste packaging consumption During the last decade the approach of branding companies seem to have changed radically, from a straight informative branding to a more complex and experience-related one. Innovative packaging and labelling concepts are an essential component of this new branding approach.
According to Rik Olthof of international branding and packaging design consultants Claessens Cartils "Branding used to be about information and, more recently, about identification but nowadays, 'experience' is a new dimension that brand owners create with their packaging."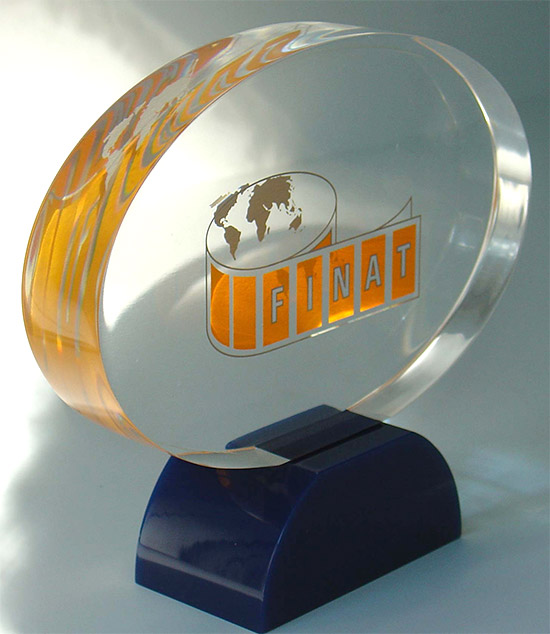 It is not the 'flash' effect then that allows to create new brands, but the ability to surprise and inspire, underline the consumer's identity, and create an emotional bond that is worth sharing. Companies like Heineken have proved this time and again. 'The same beer with different bottle decoration presents a different experience for the customer" says Mr Olthof.
This trend is, indeed, particularly visible in the premium beer and wine markets – two global beverage segments which have found that self-adhesive labels, as part of the packaging mix, can deliver the look and feel that match today's consumer aspirations.
Translating this concept into reality is a challenge for self-adhesive labels companies particularly on glass bottles. Beverages, especially beer and wine, have enthusiastically embraced the technology in the last few years. According to Paul Jarvis Chief Executive of the 4Impression Training Group "the flexibility of the self-adhesive label platform is part of the reason for this. The unique self-adhesive "sandwich" of a face material, adhesive, and release-coated carrier liner makes it possible to design, print, and die cut labels in complex shapes and sizes that would seriously challenge other label technologies."
Multicolour print can be enhanced, in the same press pass, with other surface effects, such as embossing, metallic foiling, holograms, and the use of "active" colour-changing inks – thermo chromic, which react to changing temperatures or photo chromic, which react to light. Clear film labels deliver the popular 'no label look' on glass bottles. Creating limited editions is a useful alternative for sports events and other special occasions. Track-and-trace, product authentication, and tamper-evident features can be added. Finally, self-adhesive labels are cleanly, automatically, and accurately applied on the packaging line.