LIM processing: fully automated and low in burrs
The main demands as regards the processing of liquid silicone are that it must be fully automatic, waste-free, low in burrs, and require no reworking. A tie-bar-less Engel e‑victory 200H/80W/120 combi injection moulding machine – automated with an Engel viper 20 linear robot – will impressively show at Plastpol that Engel system solutions not only meet these requirements fully, but also handle LIM multi-component processes securely and efficiently. A mould provided by ACH solution of Fischlham in Austria will be used to produce sensor housings for flow measurement with integrated seals. Using servo-powered injection units guarantees a particularly high degree of precision, which would normally call for special solutions in the LSR field where very small injection unit volumes are involved but which in this case is provided by a standard unit. The application uses iQ weight control. The software patented by Engel recognises fluctuations of the melt volume already during the injection process and automatically compensates for them still in the same shot.
Engel's tie-bar-less design, which celebrates its 25th anniversary this year, offers a number of advantages for silicone multi-component processes. For example, large multi-component moulds can be installed on relatively small injection moulding machines. On the other hand, the patented force divider evenly introduces force to the mould across the whole mould mounting surface. Both outer and inner cavities are thereby kept closed with precisely identical force, significantly reducing mould wear and raising product quality.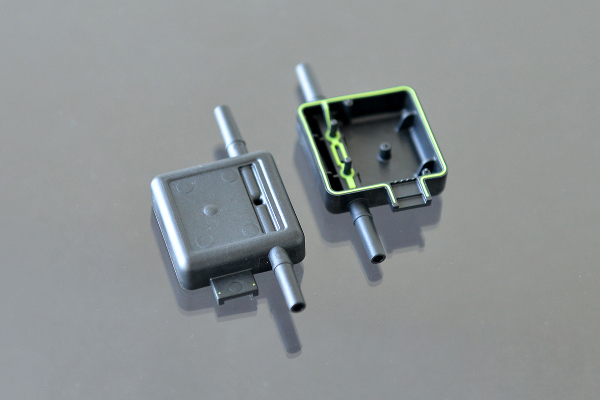 Packaging: Highest performance meets maximum energy efficiency
An Engel e-motion 440/160 T plays the lead in the Engel packaging exhibition area. At the fair the all-electric injection moulding machine will produce a margarine tub using thin-wall technology and a 2-cavity mould. Thanks to integrated in-mould labelling, the unit costs are very low. Ready-to-fill food packaging with high quality decorations is manufactured in a single step. The project partner for IML Automation is Campetella from Montecassiano, Italy.