Materials for creating sustainable, affordable packaging while attracting consumer attention populate the DuPont Packaging & Industrial Polymers booth at interpack 2011 (Dusseldorf, Germany, from 12 to 18 May 2011).
Recent developments include the adoption of DuPont Biomax Strong 120 to help accelerate the growth of bio-based polylactic acid (PLA) polymers in packaging and the use of DuPont Surlyn ionomer resins to reduce flexible packaging waste and cost.
A new grade of DuPont Appeel lidding sealant resin, used to improve the convenience of peelable lids for retortable polypropylene (PP) packages and protect their contents by ensuring seal integrity, constitutes a further highlight of the DuPont presence at interpack 2011.
"DuPont, with its broad range of materials and global development capabilities, is strongly positioned to help its customers develop affordable packaging solutions that delight consumers in terms of their convenience, appeal and freshness," explains Heike Van de Kerkhof, Business Director DuPont Packaging & Industrial Polymers EMEA.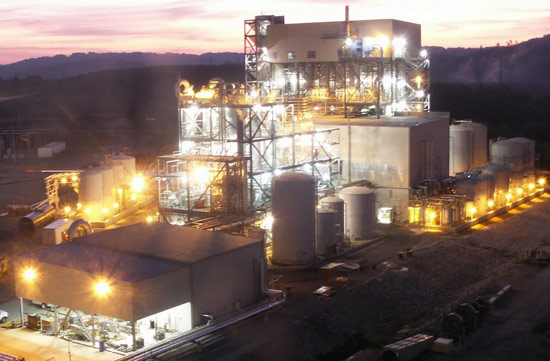 "Delivering sustainable, affordable packaging capable of catching consumer attention is an exceptionally challenging task, yett it is absolutely critical in today's competitive environment. Our collaborative approach with our customers has already seen us becoming a packaging technology partner of choice for many of the globe's leading brands, and it is with this same commitment towards sustainable innovation that we will address our presence at interpack 2011."
According to DuPont research into new materials and opportunities for sustainable packaging, the advanced polymer modifier Biomax Strong 120 can help overcome the limitations that hold back the widespread use of bio-based polylactic acid (PLA) in packaging. As well as delivering significant toughening effects in brittle PLA materials, the modifier also reduces film noise and cuts power consumption while increasing thermal stability during extrusion.
To date, the crinkly sound of PLA-based films have limited their acceptance in flexible packaging applications such as snack bags. Preliminary testing of monolayer films shows that Biomax Strong 120 reduces such noise even at just a few percent loading. Moreover, during extrusion, Biomax Strong 120 acts as a lubricant in the solids conveying sections of the extruder, resulting in an increase of up to 21 percent in extruder energy efficiency with just 2 weight percent of Biomax Strong 120.
Further sustainable solutions from DuPont include the use of Surlyn resins to reduce the environmental footprint and cost of flexible packaging structures without trade-offs in packaging integrity or appeal. When used as a seal layer, the unique properties of Surlyn, which include an up-to-five-fold increase in stiffness over premium metallocene-type PE sealing materials, enable customers to downgauge their packaging whilst maintaining stiffness, improving seal integrity and puncture resistance and simultaneously achieving significant savings in overall system cost.
When applied to a paper-based pouch for a dry mix or salty snack, for instance, the replacement of PE with Surlyn as the seal layer material can reduce the total thickness of the dry mix pouch by 23 percent. The change to Surlyn also delivers a 13 percent saving in material cost. In most European countries, there is a further saving to be gained on packaging tax as a reward for reducing the waste load.
The DuPont presence at interpack 2011 will also combine sustainability with convenience through the introduction of new packaging products and technologies. These include a new solvent-free lidding solution that provides an easy and effective way to make peelable lids for retortable polypropylene (PP) packages that offer improved sealing integrity to protect the contents.
By using a new grade of DuPont Appeel lidding sealant resin in a preformulated masterbatch, converters can easily tailor peel force and achieve consistent sealing and peeling performance. Appeel 22D843 is typically blended with PP at addition rates of 20 to 40 percent by weight. The proportion of Appeel in the blend determines peel strength. Lower addition rates result in higher peel force and vice versa.