As an innovation catalyst in golf ball technology, DuPont has partnered with Nike Golf for a transformational golf ball core that adds distance, straightens shots and improves control, according to Nike test results. The Nike 20XI ball features a lightweight core composed of highly engineered, thermoplastic resin formulated using DuPont™ HPF ionomer technology.
"DuPont has been the ideal partner for us on the 20XI ball. They are the world leader when it comes to materials, science and innovation," said Rock Ishii, product development director – Nike Golf. "This collaboration between DuPont scientists and Nike golf ball engineers has resulted in the next revolution of golf ball development."
Four years in the making, the new Nike 20XI ball design replaces rubber cores with a highly engineered, DuPont thermoplastic resin developed specifically for use in golf balls. This advanced core technology makes the new 20XI ball faster, and Nike's new design makes it possible to achieve both greater distance and greater control.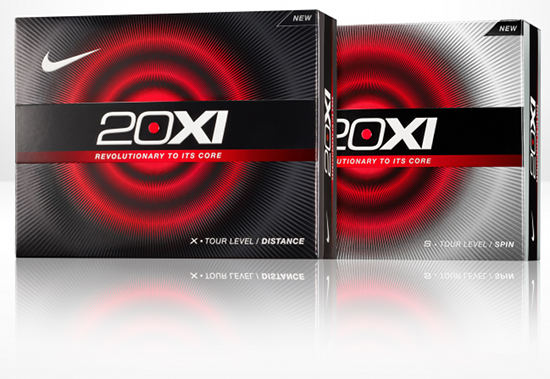 "Collaboration is the catalyst needed to ensure DuPont science delivers a big impact to customers," said William J. Harvey, president – DuPont Packaging & Industrial Polymers. "Nike brought us their challenge and together we were able to develop this new material. Golfers will be well-served."
Now in its 50th year, ionomer materials technology, including DuPont's flagship brand Surlyn® ionomer resins, continues to enable innovation and transforming products in a wide range of industries - from golf to packaging. The resin formulation in Nike Golf's 20XI ball is based on DuPont HPF ionomer technology. In addition to advanced performance, the resin technology also offers the potential for improved sustainability in golf as up to 40 percent of the core material's weight is from renewably sourced content.
The 20XI ball is being played by touring pros and will be available in stores April 29, 2011.