"Low-Carbon Brewing Technology Seminar" - audiences have opportunities to discuss with engineers from renowned enterprises on practical techniques of low-carbon brewing, wort boiling process, etc.
"Symposium on Quality Control of Pharmaceutical Industry, Product Development and Application of New Materials in Health Products" - experts from Guangdong Food and Drug Administration share the upcoming trend of product safety and quality control in pharmaceutical industry.
"Symposium on Quality Control and Innovations for Daily Chemicals" - professionals from Guangdong Daily Chemical Testing Center are invited to share their views on standards, quality control and applications within the industry.
"Symposium on Equipment Maintenance and Quality Control" - national experts would discuss with audiences on how to maintain equipment comprehensively and cost -effectively.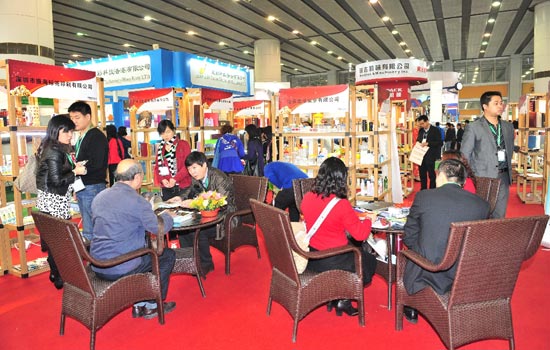 Furthermore, around 100 high-end packaging products enterprises from China come to showcase their premium products in Sino-Pack / Drinktec 2011. With the theme of "Classical Chinese Packaging", visitors can find diversified food, beverage, daily chemical, gift, wine, tea related premium packaging products, featuring Chinese style and culture. Also, designers from advertising industry would present high quality packaging design and demonstrate their concept on green packaging at the fairground, giving visitors a gorgeous time in the fair.
Sino-Pack / China Drinktec is highly recognized by industry players and have attracted abundant enterprises to visit and source every year. This year, renowned enterprises includes Loreal, P& G, Colgate, Watsons, Strong, Haitian, Jiaduobao, Coca Cola, Pepsico, Bright Dairy, Master Kong, Wahaha, Cadbury, Wrigley, Lee Kum Kee, Aquaspring, Milk Products, etc, would continue to come for sourcing.
Moreover, the exhibition is supported by a number of trade associations. They have organized their members to come, including Bottled Drinking Water Association Of Guangdong, Guangdong Provincial Light Industry Association Beer Branch, Guangdong Brewing Information and Technology Service Center, Meizhou Food Industry Union, Jinjiang Food Trade Association, Dong Guan Food Association, Guangzhou Chain Store & Franchise Association, ShanTou Cosmetics Association, Guangdong Dairy Industry Association, Shenzhen Electronic Chamber of Commerce, etc. Thousand of trade visitors are ready to have more technology and information exchange with the exhibitors.
The organizers cooperate with food.hc360.com and 21 food.com to hold several " Business Matching" activities onsite and have gathers enterprises from different regions for sourcing. Over 200 quality buyers are expected to have in-depth exchange with exhibitors and the transaction amount is estimated to exceed thirty million dollars.
Sino-Pack / China Drinktec 2011 is organized by Adsale Exhibition Services Ltd and China Foreign Trade Centre (Group), supported by Guangdong Packaging Technology Association, Guangdong Provincial Light Industry Association, Guangdong Provincial Pharmaceutical Management Board, Guangdong Brewing Information Technology Service Center, Food Industry Association ShenZhen and Hong Kong Packaging Institute. Sino-Pack /China Drinktec 2011as the first packaging and beverage technology exhibition of 2011 serves as an effective trading platform for industry professionals in China and overseas to exchange the latest technologies and market new.