As the most influential and largest packaging and beverage technology exhibition in China - The 18th China International Exhibition on Packaging Machinery & Materials (Sino-Pack 2011) and The 15th China International Exhibition on Brewery, Beverage and Liquid Packaging (China Drinktec 2011) kick off at China Import & Export Fair Pazhou Complex (Area A), Guangzhou, PR China.
Endorsed as UFI Approved Event, Sino-Pack / China Drinktec 2011 held from March 9-11, showcases the latest technologies and new ideas in packaging industry all round and facilitates industry development between China and overseas.
With the presence of 400 renowned exhibitors from 15 countries/regions, including the United States, Italy, Germany, Japan, Britain, Switzerland, Sweden, France, Korea, Singapore, Vietnam, India, Indonesia, Taiwan, Hong Kong, etc, the organizers expected to welcome over 30,000 high-end trade buyers.
Sino-Pack / China Drinktec 2011 is presented with specific theme zones, facilitating buyers from different industries to target and source suitable products, including food, pharmaceutical, daily chemical, electronics, paper products, plastics, etc. China Drinktec to be held in Hall 1.1, showcases advanced packaging and processing equipment related to beverage, beer and dairy products industries.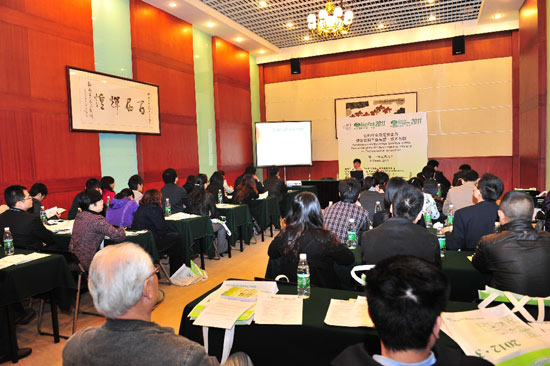 Renowned exhibitors in beverage industry: KHS, Krussmaffei, Nanjing Grandpak, Tech-Long, Vanta, Kosme, Zhongya, YueDong, Shandong Zhongde, etc.
Renowned exhibitors in general packaging industry: BOSCH, Hangzhou Youngsun, Omori Changkong, FDPS, Guangdong YueDong, Shanghai Macwell, Beijing Macwell, Zhongcheng, Hualian, Heat & Control, Danfoss, Debao, Qingdao SongBen, Deyibao, Shousong, Y.C.T, GBPI, Alpha-Pack, HaiKou Hongbang, Yinghui, Nordson, Dachuan, Oceanpower, Full-More, Tom, Yilong, Ring Pack, Zhe Jiang Zhu Feng, Brother, Jia-In, Kenuohua, Guangzhou Lian Meng, Rui Ji Jin Hong, Pharmapack, Chuanhe, Multiweigh, Dingye, Huangsang, Excelair M&E, Markem-Imaje, Videojet, Domino, Hitachi, Colormatrix, EBS, Ishida, Fukutomi, IGUS, Siti, etc.
Extensive Support by trade associations: pavilions led by Korea Packaging Machinery Association (KPMA), Processing and Packaging Machinery Association (PPMA) of the United Kingdom, Packaging Machinery Manufacturers Institute (PMMI) of the United States, Chinese Taipei Packaging Association and China Plastics Industry Association -Composite Films showcase their new packaging equipments, materials and solutions onsite.
"Symposium on Food Safety and Development of Green Food Industry" - the organizers invite professional speakers from Center For Disease Control and Prevention of Guangdong Province, Lee Kum Kee Ltd and Food Engineering Department of Jinan University to explore the technology development of food health, raw materials management, product development and safety on food additives.
"Symposium on Product Safety and Development of Health Beverage Industry" - experts from Center For Disease Control and Prevention of Guangdong Province and food quality control specialists share the latest safety standards and applications of technologies in beverage industry with audiences.