What does the furniture market look like and what potential composites offer for the furniture of today and tomorrow? The AZL is investigating this question together with companies from the composite and furniture industry. The result will be an overview of the current market and the materials used to date as well as an outlook on future mass applications for fiber-reinforced plastics (FRP). The study is open to interested companies and starts with a kick-off meeting at Composites Europe in Stuttgart on November 7th, 2018.
Furniture, its design and function have undergone major changes in recent decades: From robust lifelong companions to trend-setting models, from handmade one-of-a-kind pieces to mass products, from storage objects to multi-functional and "smart" all-rounders. This goes along with an increased diversity in terms of design and the materials used - and high potential for composites that offer additional design freedom and exceptional mechanical properties at low weight.
Study provides overview of furniture market and unique selling points of composites
In order to systematically identify the potential of fiber-reinforced composites and to use them in future furniture applications, the AZL is starting a study together with companies from the furniture and composite industry. Within four and a half months the market for furniture will be segmented, design and technology trends will be identified and the technical requirements for furniture and furniture components will be broken down to identify applications with high potential for composites. The overall goal is to understand the selection process and needs of the furniture designer in order to bring composites to the market as a targeted alternative to conventional materials.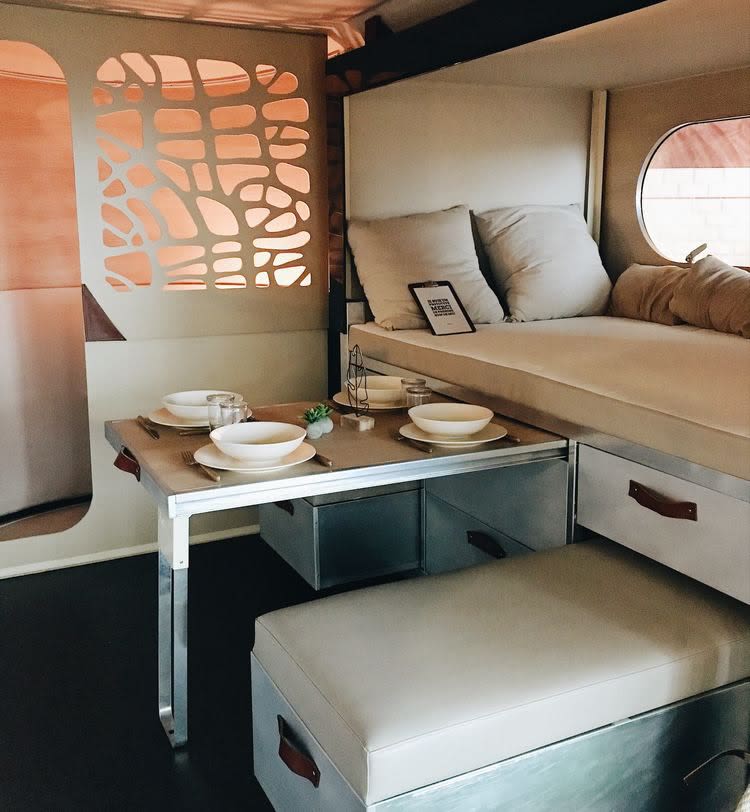 Virginia Bozsak, Technical Manager Composites at Arkema Innovative Chemistry is participating in the study: "The ever-growing population number requires environmentally friendly material and a solution for the end of life treatment to recollect and reuse materials. For fast changing markets such as the furniture market, these materials also need to offer an enormous freedom of design. Arkema already answers this demand with the only liquid thermoplastic resin Elium used as a thermoset resin to produce composite structural or aesthetical parts. With the joint study, we aim to identify specific applications in the furniture market to make use of material which is not limiting creativity or design specifications but rather enabling the future to be revolutionized."
More than 15 companies will already participate in the study. The AZL invites further companies to participate in the study and take part in the kick-off on November 7th, 2018 at Composites Europe in Stuttgart. Material manufacturers and suppliers of FRP technologies benefit from a market overview including potential applications and through contact with the end customer. Furniture designers and manufacturers for their part get to know composite materials and technologies including their design possibilities in order to expand their portfolio.
Source: AZL Aachen GmbH