Consumer
A stylish oven designed by award-winning designer Indio da Costa of Brazil; da Costa will be at the exhibit to discuss contemporary design with a focus on geometry, harmony and consistency thanks to new material innovations.
Communication devices (mobile phones, tablets, laptops), cookware, sporting equipment, and lamps with OLED modules and eye wear with anti-fog films.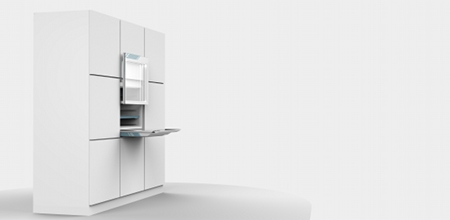 Water
A closed water circulation system will demonstrate the benefits of engineered materials used in filtration, storage and distribution.
Energy
Advanced material solutions for challenging on- and off-shore oil and gas recovery, biofuels, solar power and other emerging technologies.
Healthcare
Diagnostic devices, drug delivery systems and packaging, medical devices and orthopedic implants and applications that employ engineering polymers, which comply with regulatory agency requirements and provide customers with traceability and product quality.
"To put these material solutions into perspective, the founding and executive director of the Institute for Advanced Sustainability Studies (IASS) based in Potsdam will be at the exhibit to discuss 'Challenges and Solutions for our Megacities,'" Ciliberti said. "As an environmental politician and executive director of the United Nations Environment Programme (UNEP), Professor Dr. Klaus Töpfer will offer his unique vision of a world in which the solutions of today are already history."
Materials Innovation on Display
Celanese will devote key segments of the exhibit to material innovations from its broad product offering:
Ticona Engineering Polymers (Celebrating 50 years of Celcon/Hostaform acetal copolymer (POM) with new Hostaform product introductions) - Celanex thermoplastic polyester (PBT), Celstran/Factor/Compel long fiber reinforced thermoplastics (LFRT), Celstran CFR-TP, Fortron polyphenylene sulfide (PPS), GUR UHMW-PE, Hostaform/Celcon POM, Impet thermoplastic polyester (PET), Riteflex thermoplastic polyester elastomer (TPC-ET), Thermx polycyclohexylene-dimethylene terephthalate (PCT), Vandar thermoplastic polyester alloys (PBT) and Vectra/Zenite liquid crystal polymers (LCP).
Clarifoil Thermoform Film - Cellulose di-acetate films used in a wide range of products that can provide an environmentally friendly, cost-effective alternative to conventional packaging.
Emulsion Polymers -Mowilith and Vinamul emulsions.
EVA Performance Polymers - Ateva ethylene vinyl acetate (EVA) and VitalDose (EVA).
Acetate Products - cellulose bioplastic materials.