Lexan XHR (extremely low heat release) 6000 sheet:
Lexan XHR sheet provides superior weight-out of up to 12 percent vs. traditional PVC/polymethyl-methacrylate (PMMA) products for better fuel economy. It fully complies with FST requirements (FAR25853) of major airlines for seating, cockpit linings, window surrounds, door shrouds, and other interior components. It can be color-matched in sheet and resin form for color coordinated thermoformed and injection-molded parts.
Geven S.p.A., the leading aircraft seating and interior solutions provider, has chosen Lexan XHR sheet for their new aircraft seating for Carribean Airlines' Armonia interiors, designed by Giugiaro. The challenging goal of limiting the seat weight to a maximum 9kg (19.8lbs) pressed Geven to explore new, high-performance lightweight material. Lexan XHR sheet was the solution to this challenge due to the material's compliance with the stringent flame, smoke, heat release and Airbus toxicity requirements. It also provides excellent processability with thermoforming and weight-out vs. traditional polyvinyl chloride/acrylic products.
Ultem* Composite Aerospace Board (CAB):
Ultem CAB sheets, co-developed and manufactured with Crane & Co., provide a superior alternative to thermoset aramid fiber-reinforced honeycomb composites. The Ultem CAB sheets can be quickly thermoformed, offer a broad range of high-performance properties, are recyclable and offer great potential to be refurbished with a newly developed decorative film layer to extend useful life while still meeting Federal Aviation Administration (FAA) requirements.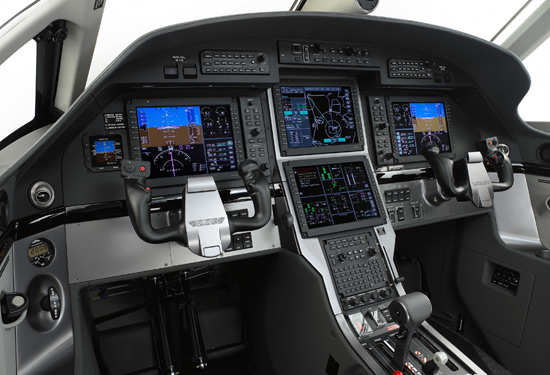 Carbon-filled Ultem resins:
SABIC Innovative Plastics' 40-percent carbon-filled Ultem resin technologies feature exceptional stiffness and flow. These properties allow production of thin-wall molded parts to replace airline grade die-cast aluminum in structural components for up to 50 percent weight savings and up to 40 percent increase in strength. Potential applications include structural supports, arm rests, foot rests, galley applications such as coffee maker chassis, and tray table arms. Building upon Ultem resin's proven capabilities for aircraft interiors; carbon-fiber-filled Ultem resin complies with FAA flammability FAR25853, smoke density and heat release requirements for Ohio State University (OSU) standard 65/65.
Transparent Lexan F2000A sheet:
This sheet product offers excellent FST performance and impact strength, and complies with FAR25853 & ABD0031 requirements at 2mm and 3mm, respectively. It is a candidate for windows, light diffusers and signs where clarity is requested. Lexan F2000A sheet provides environmentally responsible flame retardance according to DIN/VDE 0472 part 815.
Light weight, transparent Lexan F2000A sheet was selected by Patrick Lindon, a leading industrial designer for the interior and product design specializing in aircraft interiors and seating, to create its new inflight brochure rack for Bucher Leichtbau AG.