Higher temperature sterilisation, higher productivity, and best-yet organoleptics are just a few of the benefits for these diverse end-use applications featured at Borealis' Stand D46 during Central and Eastern Europe's largest international plastics trade fair.
In line with ever-tightening regulatory control in the healthcare sector, Borealis demonstrates the stability, reliability, traceability, consistency and continuity advantages of its Bormed™ branded polyolefins, dedicated to the needs of the healthcare industry. Material innovations designed to boost steam sterilisation temperatures, shorten sterilisation time and reduce packaging weight will take centre stage at Plastpol 2010.
Based on state-of-the-art Borstar® technology and proprietary Borealis Nucleation Technology (BNT) to enhance material and product properties, the Bormed range includes polypropylene, and low density and high density polyethylene, for injection and blow moulded applications, and film applications like pouches and tubing. Products are produced under strictest quality control conditions at the production plants to ensure purity and superior batch-to-batch consistency that complies with major regulations such as European Pharmacopeia and US Pharmacopeia. They are Drug Master File registered.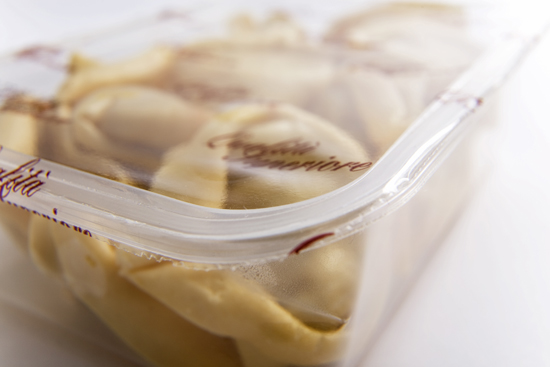 For the packaging sector, Borealis highlights include new generation BorPure™ materials for transparent food containers that offer a step change in organoleptics, a 10% reduction in cycle times and processing temperatures and CO2 reduction of up to 4 tonnes/year.
A new polypropylene heterophasic copolymer for packaging film and sheet offers outstanding deep temperature resistance / toughness together with excellent transparency. Borpact™ BC918CF has unrivalled stiffness, heat- and impact resistance, combined with high gloss and low haze. It provides the high clarity typical of PP homopolymers together with the tough, non-brittle performance of heterophasic copolymers.
BorPure RG466MO and BorPure RJ377MO are high transparency polypropylene (PP) random copolymers targeted primarily at the different market segments of house- and kitchenware (RG466MO) and thin wall packaging (RJ377MO). Based on BNT, the high melt flow rate (MFR) and high purity materials meet market preferences towards no tainting of taste and odour of food while ensuring an excellent stiffness/impact balance, low warpage, good anti-static behaviour and ease of moulding for complex shapes. Both grades advance manufacturers' drive for greater cost-efficiency, achieving faster production and energy savings.
Borealis extends its focus on organoleptics and efficiency to the caps and closures market with high density polyethylene (HDPE) materials capable of achieving an "as bottled" taste for bottled beverages.
Offering downgauging potential and energy savings, Borealis introduces Plastpol 2010 visitors to the benefits of BorPure MB6561 for still and sparkling water, and carbonated soft drinks, BorPure MB6562 for carbonated soft drinks and BorPure MB7541 for still water.
Further highlights for the food industry include Borclear™ and Borpact™ cast and blown film innovations with high level optics and high-speed processing potential for applications such as MAP trays, bread films, stand-up pouches and laminating films.
Innovations for specialised market segments will also be featured at the Borealis stand. For example, Borealis' pioneering Borcom™ BG055AI for the white goods sector is the first PP to bring increased productivity and glossy aesthetics to components for dishwashers, washing machines and spin dryers.
"The Plastpol exhibition is a key platform for reaching the Central and Eastern European markets," comments Lorenzo Delorenzi, Borealis Executive Vice-President Polyolefins. "The recent inauguration of our Innovation Headquarters in Linz, Austria, highlights our commitment to being close at hand to provide the cutting-edge processing and product-benefit materials our customers require. We are looking forward to presenting some of our most recent polyolefin developments to Plastpol visitors."