Borealis, a leading provider of chemical and innovative plastics solutions, and its joint-venture in the Middle East and Asia, Borouge, confirmed at K 2010 their plans to be key players in the development of a new generation of lightweight electric vehicles.
The Teamobility system is intended to provide an answer to market needs for cost-efficient, lightweight road transport that is versatile and sustainable. In urban areas, there are increasing restrictions on the movement of traffic powered by internal combustion engines and legislation governing recycling of vehicle components is being implemented in numerous countries.
The new vehicle developed by Teamobility will be based on a single platform that can be used as the basis of various models performing different functions. Key features of the material solutions will be lightweight exterior body panels that can be tailored to customers' needs and which meet the increasing demand for recyclability.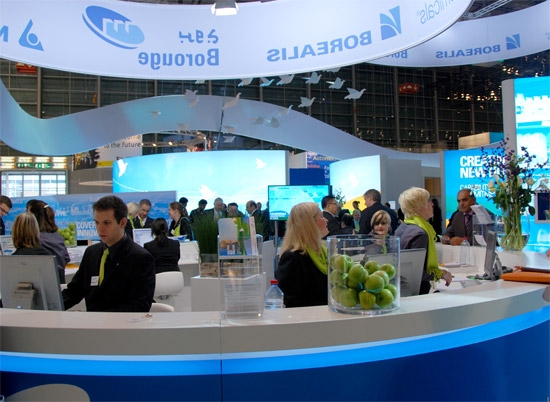 "Engineered high performance polypropylene from Borealis is the ideal material solution to match the requirements for light-weight, design flexibility and processability," says Professor Tomforde. "The wide performance window of Borealis high performance polypropylene makes it suitable for a wide range of applications in our visionary e-mobility system." Teamobility has selected Borealis as its preferred plastics supplier. "We have chosen Borealis as an engineering partner because of its proven ability to come up with developments that tick all the boxes - performance, sustainability, aesthetics and cost-effectiveness," Tomforde continues.
Borealis and Borouge already have an impressive track record of providing innovative, sustainable solutions for numerous automotive applications. The Daimler Smart Fortwo itself now has all its external vertical paneling injection moulded in a Daplen™ elastomer modified PP (TPO), for example. These have helped to further reduce CO2 emissions from the car. Many other vehicles also use Borealis high performance PP-based materials for bumper fascias as well as vertical panels. High material performance and lightweight compounds from Borealis are increasingly used in structural parts such as instrument panel carriers and even in air intake manifolds. These solutions provide cost-effective routes to reduce carbon footprints throughout product life-cycles, while meeting the highest quality requirements.
Teamobility plans to have prototype vehicles ready by the end of next year, produced on a dedicated new production platform. With a range of up to 150 km per battery charge they will be aimed at fleet customers such as parcel and courier services, airports as well as small communities. The vehicles are part of an 'e-mobility' system the company is developing, which also includes an infrastructure for charging and parking the vehicles.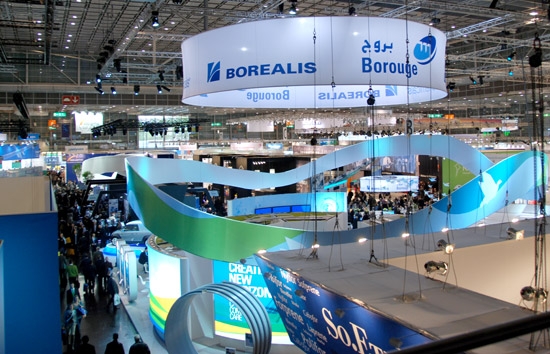 "I am very proud that Borealis is partnering with Professor Tomforde and his Teamobility-team in creating a mobility concept of the future," says Harald Hammer, Vice President of Borealis' Mobility Business Unit. "I believe that Borealis' strategic path of Value Creation through Innovation provides a perfect match with Professor Tomforde's vision of e-mobility. We are only at the starting point of this exciting joint project but we see already today opportunities for Borealis to contribute solutions for charging stations as well as the vehicles themselves."