Dynamic development
The construction of the Arburg Technology Center (ATC) in Warsaw, which the company moved into last year, marked an important milestone. With a usable floor space of 800 square metres, it offers every opportunity to provide clients with first-class and comprehensive support. The spectrum ranges from the telephone hotline and showroom, which is available for tests with customer moulds, through to training offerings.
As numerous small and medium-sized family companies in Poland have developed into continuously growing suppliers for the automotive, electrical, packaging and household appliance industries, the Allrounder high-tech machines are very much in demand. The pharmaceuticals and medical technology areas, as well as the automation sector have developed particularly positively with Multilift robotic systems and customer-specific turnkey systems.
Close customer relations
The Managing Director Sales also emphasised the exceptional importance of customer orientation and proximity in Poland. As examples, he pointed to the Arburg Polska Club with its numerous activities and the fact that every year more than 100 Polish customers make the long car journey to Arburg's German headquarters in Lossburg to visit the Technology Days event.
The festive event to celebrate "25 years of Arburg Poland" also reflected the company's close relationship with its customers. Many of these customers repeatedly emphasised that they had a stable, reliable and competent partner in ARBURG Poland, helping them to operate efficiently and successfully. The anniversary celebrations were rounded off by the appearance of renowned stage performers and a multi-course dinner in the festive ambience of the Royal sculpture collections.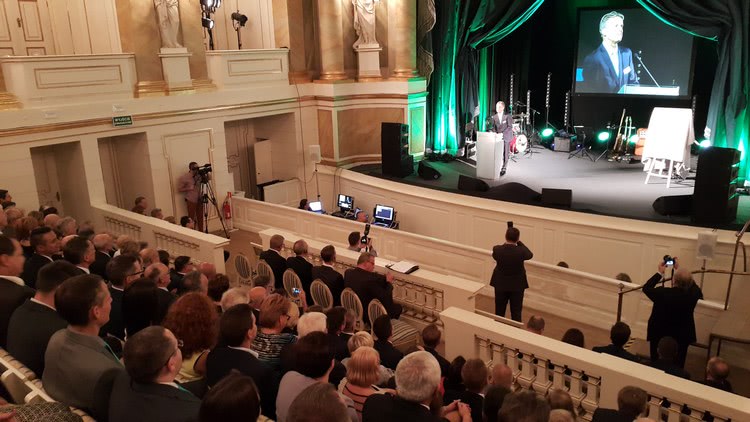 Source: Arburg