A Z.PACK 5 blister packaging machine by ZAHORANSKY was installed at a leading contract packer in Baden-Württemberg several months ago. The many fast format change options were a decisive factor for the purchase of this machine. This reduced changeover time due to the new guidance system is a crucial factor in purchasing decisions, especially for frequent format changes, as the changeover process only takes half as long.
Meanwhile, the blister packaging machine has proved to be successful and produces various packaging parts to the customer's full satisfaction.
Now, the various stations of the Z.PACK 5 machines can be shifted along the entire line in a flexible and gridless manner in just a few steps. This can be done via continuous guide rails that are mounted on both sides along the entire length of the machine's chain. These rails have guide carriages affixed to them which the individual stations are positioned upon. With the new guidance system, even heaviest stations weighing more than 500 kg can be adjusted effortlessly by a single operator.
This is made possible by the ball-bearing guides which are on the guide rails. Also, changing the sample parts is easy thanks to the quick-change systems. Depending on the format, a changeover can be completed within just 30 minutes.
For this simple and economic format change ZAHORANSKY supplied a central spindle adjustment system. The width can be changed with just one movement. The transport chains located on rails are adjusted with just one crank laterally to the machine's foil running direction, by using the central spindle. This modifies the distance between the two transport chains which are clamping the foil. Thus, the width of the foil can be easily adjusted across the entire length of the chain and therefore the entire length of the machine.
For every product to be packed ZAHORANSKY offers with their many quick change systems an appropriate machine for all contract packers. Z.PACK 4 and Z.PACK 5 are the number one choice not only for quick format changes but also when low investment costs are required. The performance is up to 20 cycles per minute. The maximum format area of both these machines is 192 x 294 mm with a drawing depth of up to 60 mm.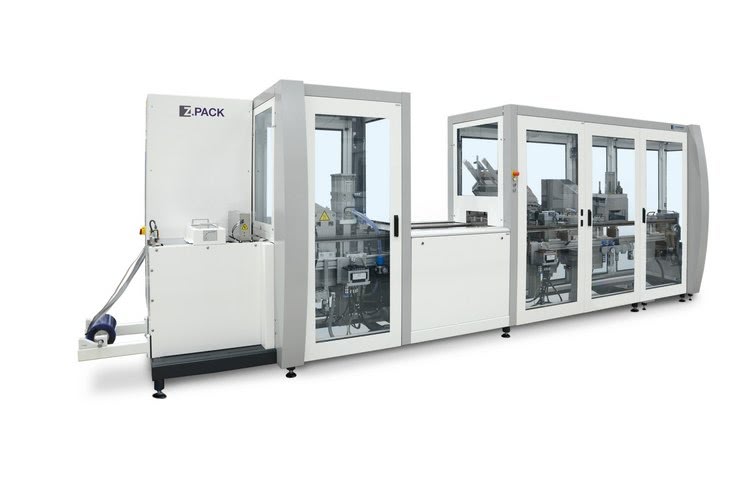 Source: ZAHORANSKY AG