In this country, all the indicators are pointing to growth, and the gross national product is expected to increase by about five per cent per year until 2015. M-PLAS 2011 is being organised by Messe Düsseldorf Asia and supported by the Malaysia External Trade Development Corporation (Matrade) along with the Malaysian Plastics Manufacturers' Association (MPMA), Malaysian Rubber Products Manufacturers' Association (MRPMA) and Malaysian Rubber Export Promotion Council (MREPC). About 200 exhibitors and 4,500 trade visitors attended the fair the last time around in November 2009.
Heavily hit by the global crisis, the Russian market for plastics and rubber products is showing distinct signs of recovery. Investment is gaining pace in all sectors of the industry, though not as quickly as in the other BRIC nations. There is still a considerable need for investment in the country and production capacities are being extended and modernised, particularly in the fields of packaging and medical technology.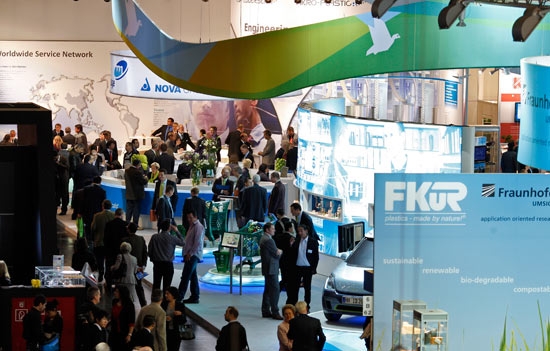 Since its first staging in 1988, Interplastica, the International Exhibition for Plastics and Rubber, has become established as the leading platform for plastics and rubber technology. At the most recent event in January 2011, all exhibitors reported promising customer contacts and numerous contract signings. 20,000 trade visitors from throughout the Russian Federation and many neighbouring countries came to Interplastica and the parallel packaging fair Upakovka/Upak Italia at the Krasnya Presnya exhibition grounds in Moscow. At the two events, 890 exhibitors presented their products and services on net exhibition space of over 17,000 square metres. As the market revival is expected to continue, organisers Messe Düsseldorf and its subsidiary OOO Messe Düsseldorf Moscow anticipate a lively response to Interplastica 2012 next January.
In 2009, some 130,000 experts visited PlastIndia, the foremost trade fair of the plastics and rubber industry on the Indian subcontinent, and saw what the roughly 1500 exhibitors had to offer. Messe Düsseldorf has had ties with the Plastindia Foundation for some time, and, as the overseas associate, it will serve European and North American exhibitors again in 2012. The fair is being held from 1 to 6 February 2012 at the Pragati Maidan exhibition centre in New Delhi.
Opportunities on the Indian market are considered outstanding, and the total machine park in the plastics processing industry is expected to grow from 69,000 to 150,000 units by the year 2020. The demand for plastics parts is growing appreciably, above all in vehicle construction, and India's automotive industry is booming with annual growth of over 18 per cent. And in the irrigation sector, an estimated 2.5 million plus tonnes of plastics and plastics products will be required in India by the year 2015.
Messe Düsseldorf is also active in growth market Vietnam. Together with Bangkok Exhibition Services Ltd., a member of Allworld Exhibitions, London, Messe Düsseldorf ASIA is organising Plastics & Rubber Vietnam from 29 February to 2 March 2012 in Ho-Chi-Minh City. In 2010, the fair at the Saigon Exhibition & Convention Center (SECC) and the concurrently held Propak Vietnam, the country's leading packaging fair, attracted 216 exhibitors from 21 countries and 6,800 trade visitors.