At JEC Europe SABIC's Innovative Plastics business is spotlighting a variety of lightweight, high-performance composites and other advanced materials that are making important contributions to its customers' sustainability initiatives across major global industries.
In particular, the outstanding weight-out and non-halogenated flame retardance provided by SABIC's high-performance Ultem polyetherimide (PEI) materials are increasing their appeal as environmentally responsible solutions. Customers are choosing Ultem materials for a broad range of applications – not just in aerospace, where they have achieved notable successes, but also in automotive, rail, oil & gas and building & construction.
Ultem carbon-fiber-filled resin, structural foam, and textile fiber can slash part weight by up to 50 percent to reduce fuel consumption and carbon emissions. These innovative materials also provide exceptional, inherent flame-smoke-toxicity (FST) performance for which Ultem PEI technology is famous.
The company is also displaying Ultem powders that enhance FST performance of thermoset composite systems and polyphenylene ether (PPO*) resin additives that increase heat and toughness of epoxy systems. SABIC's global technology resources and deep industry expertise enable the company to deliver sustainable solutions for the evolving needs of their customers in a variety of market segments worldwide.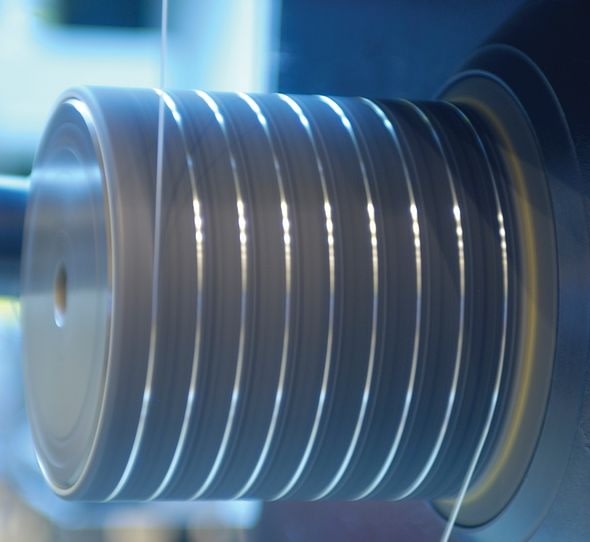 "SABIC's advanced materials and additives can resolve a dilemma facing a number of industries – how to achieve greater sustainability without sacrificing performance," said Ilknur Gur, general manager Europe, engineering resins, Innovative Plastics. "Our Ultem technologies – already widely used for demanding interior aircraft components – also provide an outstanding combination of light weight and high performance properties for many other critical applications as a replacement for metals and thermosets. The success of Ultem resin is just one example of how SABIC's engineering thermoplastics and composites are helping customers pursue successful environmental strategies and competitive differentiation."
Offering high modulus and mechanical strength, this unique compound is based on Ultem resin and aerospace carbon fiber technology. When used to replace heavier airline-grade aluminum in interior components, carbon-fiber-filled Ultem resin can cut weight by up to 50 percent while improving strength by 40 percent vs. die-cast aluminum. The compound complies with the U.S.
Federal Aviation Administration's (FAA) Federal Aviation Regulation (FAR) 25.853 requirements for flammability, Ohio State University (OSU) 55/55 heat release standard and smoke density and key OEM specifications for FST. Potential injection molding applications include tray table arms, armrests, footrests and galley items. Components can be powder coated, painted or plated.
In rail applications, carbon-fiber-filled Ultem resin is an excellent choice for replacing aluminum in seating and other semi-structural components. Further, its high heat performance makes it a great alternative for under-hood automotive parts. Finally, it can be used for heating, ventilation and air conditioning (HVAC) applications that demand high-temperature resistance and flame retardance.