The solar power industry is continuing to grow exponentially worldwide and a total 16,000 MW of PV systems were installed globally in 2010, up from 7,200 MW in 2009. This expansion is expected to continue into 2011 according to Kerry Setterthwaite, Senior Consultant at Applied Market Information (AMI).
The technology of modules from the photoactive component to the packaging materials is still under review, which opens market opportunities for new materials.
A wide variety of polymers is already in use including EVA , PVB, silicone, fluoropolymers (such as PVF, PTFE, ECTFE and ETFE), PMMA, thermoplastic elastomers, EPDM, polyamide and PET. Setterthwaite was speaking at the AMI international conference, Polymers in Photovoltaics 2011, held in April in Germany. The cost per kWh is coming down due to factors such as vertical integration of the supply chain and thus the potential for the module industry is enormous, particularly in sunny regions.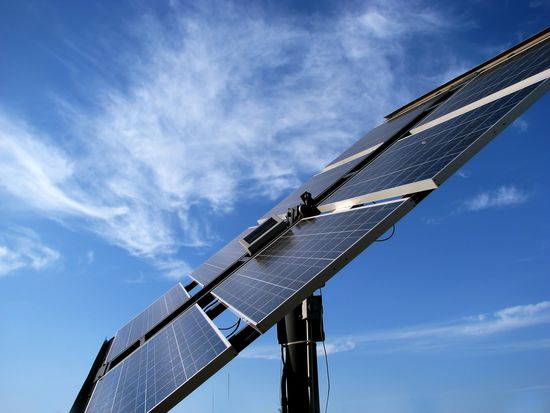 Dr. Mohan Narayanan, Vice President of Technology at Hanwha SolarOne in China has reviewed the use of polymers in modules used for rural electrification. Nearly 1.4 billion people across the globe currently have no access to electricity, however by 2020 it is predicted that 750 million rural customers will be supplied up from 7.5 million in 2007. The barrier to this development is the low disposable income and the upfront investment cost.
In India, for example, current per capita use of electricity is low and expected to rise so that by 2020 another 280GW will be required: solar power is one possible solution as there are over 300 clear sunny days each year.
It will require government support for this expansion to be achieved. The demands on materials would be high: encapsulant would need to be highly transparent for maximum efficiency, water repellent, chemical resistant, have low permeability to water vapour, excellent adhesion and flexibility, and perform consistently across a wide temperature range.
The first IEC standard for crystalline photovoltaics was published in 1993. In 2010 the first standard for back and front sheets was developed alongside the standard IEC 61730-1, which covers module components. Several aspects are tested including the relative thermal endurance index (RTI), the flame spread index and weathering resistance. TÜV Rheinland is involved in the development of standards and performance testing.
Many roofs on commercial buildings in the US are unsuitable for solar panel installation due to the weight bearing load required, so new lightweight crystalline silicon technology is being developed. Fluoropolymers can replace the heavy glass front sheet: they are lightweight (as low as 0.1 kg per square metre); ETFE and FEP offer excellent light transmittance, and are resistant to chemicals, humidity, light and heat.
A rigid reinforcement is required where glass is not used, for example a rigid back panel. Saint-Gobain Performance Plastics supplies these front sheets: ETFE is already used as transparent roofing structures and has been subject to extensive testing including hail and cut resistance.
Solvay Solexis is another supplier of fluoropolymer materials and has worked on the development of solar films with Ajedium Films (a company division). There is a new transparent grade of PVDF with potential for backsheets and frontsheets, while ECTFE has potential in front sheets including for UV blocking films. A typical backsheet is a multilayer structure with PET and tie layers.