Podanfol Ltd. was established in 1982 and, as the first in Poland, handled manufacturing of artificial polyamid casings for sausages and cheese. At this moment it is an establishment which bases its production on the newest technologies known and employed all over the world and its products land not only in home meat companies but also are exported to many countries from all over the world, mainly in Europe, central America and Africa.
- These activities allow us to look into 2008 with more optimism, and the extension of our production capabilities with the assets of Victan and Victus companies opens up new perspectives concerning service to our current and potentially new customers. It also improves our reaction options to the customers most sophisticated needs, improving at the same time quality of all our multi-layer casings - explain Podanfol`s representatives.
Victus GmbH is an Austrian based company specialized in flexible packaging of foods with its own plastic casing production facility based in Dunaharaszti, Hungary. Victus is active in development, marketing, sales and service of casings mainly in Europe and North America. The company is dedicated to further growth in this field especially in developing new types of tubular film structures to fit to the most demanding requirements of the steadily evolving food industries.
Victus GmbH also acts as a support to its specialized food processing and packaging equipment daughter company oriented to serve the Hungarian food processing industries (meat, poultry, milk and other food industries).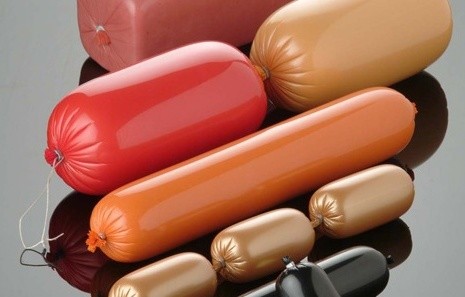 It`s main product are shrinkable casings and non shrinkable casings.
Shrinkable casings are the most important group of plastic casings being used in the food processing industry. The number of different types of mono- and multilayer shrinkable casings has increased over the years to cover a vast spectrum of applications. Shrinkable casings are obtained by the process of orientation to improve its tensile strength, increase the barrier to water vapor and oxygen and give the product a brilliant optical appearance.
VICTAN shrinkable casings are available in an all-polyamide structure under the name VICTAN SL/SLS. The barrier to oxygen and water vapour of this casing is moderate compared to its mutilayer counterparts, but its mechanical properties are outstanding best suited for precise diameter control especially needed in slicing applications.
The multilayer structure of VICTAN X-Series of casings allows production of sausages and other food products with an extended shelf-life. The outer layer gives the casing its mechanical strength, outstanding elasticity (especially after soaking) and excellent oxygen barrier. The core layer has a good water or moisture barrier and the two other layers complete the barrier properties of the core layer and adheres tightly to all the three other mentioned layers. The inner layer offers an adjustable cling to the meat mass and other foods; this layer is modified to suit many applications and defines some specific types of VICTAN casings.