More and more vehicle manufacturers are looking at alternative materials to metal for their cars. But will a 100% plastic auto ever hit the road?
While automotive engineers, designers, manufacturers and consumers all want a car that is more efficient, it will be a long time before an all-plastic - or, more accurately, a "zero-metal" vehicle - is ever mass-produced.
Nonmetal cars have been with us for a while, but with the exception of vehicles considered substandard - such as the former East Germany's Trabant - these autos have usually been high-end items, such as the UK's Aston Martin or US-based Chevrolet's Corvette. And while fiberglass and other nonmetals were used on the bodies, the frames were still metal. Recently, however, two of the best-known luxury automakers have turned to carbon composite fibers for more structural and interior body parts.
Carbon parts maker SGL Group and car company BMW, both German, announced that their joint venture, US-based SGL Automotive Carbon Fibers, would build a $100m (€75m) carbon fiber-reinforced plastics (CFRP) manufacturing facility.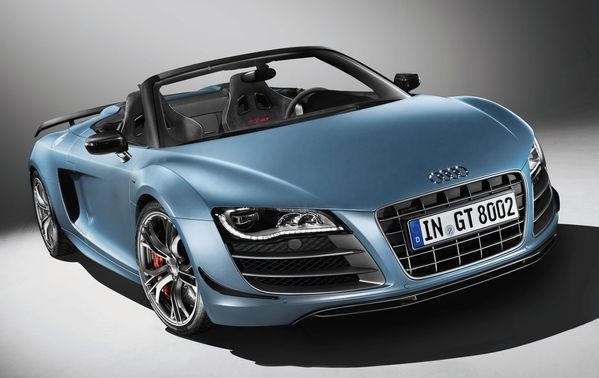 These fibers are earmarked exclusively for BMW's new electric Megacity Vehicle, due to be released between 2013 and 2015. "We will be able to produce carbon fiber-enhanced components in large volumes at competitive costs for the first time," said Friedrich Eichiner, member of the board of management, finance, for BMW, during a press conference.
In May, German automaker Daimler signed a joint development agreement with Japan-based Toray Industries to develop auto parts from CFRP. Toray will use its proprietary high cycle resin transfer molding system to create the parts, and Daimler will create a method to join the pieces together.
In 2007, Toray declared it would be the first company to mass produce carbon fiber auto parts, especially targeting the chassis and body applications, and invested yen 20bn ($170m) in research.
According to the US Department of Energy's Oak Ridge National Laboratory, for most auto applications, carbon fibers are aligned into a preform, which is placed into a mold in which resin is then injected and heated. The heat activates and cures the resin, gluing together the carbon fibers, creating great strength.
While SGL/BMW's and Toray/Daimler's plans - if successful - would be a great leap forward for automotive engineering, BMW and Mercedes vehicles are, however, still not considered affordable by most people.
Consumers really do not care what their cars are made of, notes Jay Baron, CEO and president of the US-based Center for Automotive Research (CAR). The potential US customer is "looking for a more European design, with a maximum of materials that are optimally designed based on cost and performance," he says. "If cost were not an issue, you'd make your cars out of carbon fiber, and they'd look like Formula One racing cars, and be very safe and light."
Eleven years ago, carbon fiber cost $150/lb. While costs have decreased to about $10-15/lb, steel is still roughly $0.50-1.00/lb, according to CAR.
"You can make a very safe car out of carbon fiber - you just can't afford to buy it," says Bruce Harrison, director, North American Automotive Group, for US-based consultancy IHS Global Insight.
Many factors, including the drive for innovation and higher fuel efficiency requirements, are expected to result in increased use of plastics in cars, says trade body the American Chemistry Council (ACC).