It has been a highly satisfying end to 2016 for PET Engineering, the Treviso-based company specialised in creative and feasible packaging solutions for the food and beverage industries. First public success for the fourth edition of PET Vision, held in Moscow on 13th October then the interest shown in the projects presented at Brau Beviale and Gulfood Manufacturing and lastly two important awards confirming the company's leadership in the packaging innovation sector in PET packaging development.
The World Beverage Innovation Award, organised by Foodbev Media with an award-giving ceremony during the Brau Beviale event in Nuremberg has confirmed LUX, the company's new PET bottle for the HO.RE.CA sector, presented during the German fair, the "Best Bottle in PET". The jury examined 229 contenders from 37 countries divided up into 26 categories, awarding PET Engineering this important prize to supplement the one it won for Devin - Crystal Line once again for the "Best Bottle in PET" in 2014. The Lux 5 colour range was developed in partnership with Repi, the Italian company which develops and produces liquid colours and additives for the plastics sector.
PET Engineering was then also awarded a prestigious Le Fonti Award in the Innovation & Leadership category for the Packaging sector at a ceremony held on 15th November at Palazzo Mezzanotte in Milan, headquarters of the Italian stock exchange. The award, accepted by Moreno Barel, CEO, and Emma Bashlykova, General Manager from the company's Moscow branch, came after a range of national and international awards such as the Packaging Oscars and the World Star Award.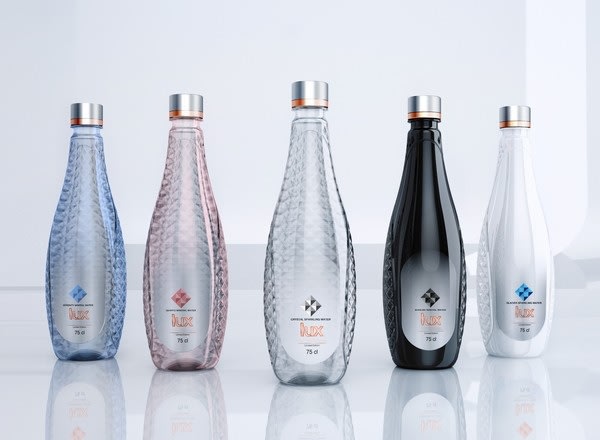 The jury's reasoning was as follows: "For its leadership role internationally in packaging design and industrialisation using PET, the most frequently used material for drinks bottling. For its constant innovation testified to by its strategic design, engineering and research integration".