The latest plastics pipes fusion and fittings technology will be reviewed at the AMI international conference on 27-29 September 2011 at the Hotel Nikko Düsseldorf, Germany.
The PVC pipes association in the USA, Unibell, will outline the state of the North American industry, and this is followed by an emerging market paper on Turkey from Pimtas Plastik Insaat. Green building and eco-aspects are the hot topics in construction and The European Plastics Pipes and Fittings Association (TEPPFA) has studied the sustainability of plastics pipes systems.
There are several innovations in electrofusion fittings, including a new heating net concept from GDF Suez, which can be used in the electrowelding of fittings. Friatec specialises in this area and has recently focused on the jointing of large bore polyethylene (PE) pipes. Integrity is the critical point in fitting design and the related pipe structure: Radius Systems has studied this and developed its latest products accordingly.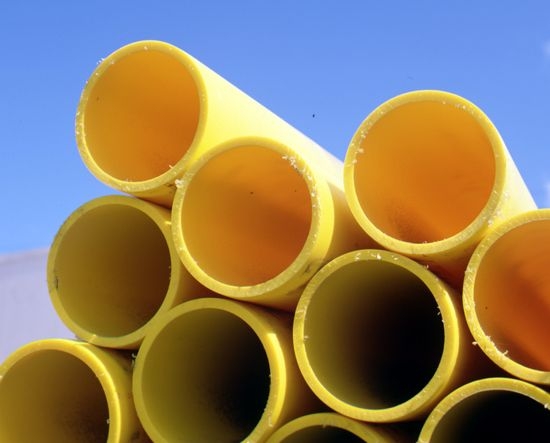 Butt welding is a commonly used technique for plastics pipes. McElroy Manufacturing has developed a new field tensile testing method, while Hessel Ingenieurtechnik has carried out long term research on creep rupture of butt welded heavy wall pipes. The PE 100+ Association together with SHB Consulting, is working to develop the harmonisation of PE pipe butt fusion procedures and test methods.
Georg Fischer is announcing new infrared welding technology in June 2011 and will be outlining the key features at the Plastic Pipe Fittings and Joints 2011 conference. Another hot topic is the SKZ development of a new sleeve welding process incorporating an heating element for the joining of large diameter PE pipes.
Whilst PVC and PE make up the bulk of the plastics pipes industry, other materials are in use in specific applications. For example, Solvay supplies high performance plastics for the plumbing market. There are opportunities to use less material as Arkema has demonstrated with new lighter PVDF piping systems.
Leak-tight performance is essential for the pipeline industry and the major suppliers of pipe and equipment are all involved in ensuring this. It pays to be proactive and companies like Synthotech offer asset management incorporating in-pipe inspection technology.
TWI (welding institute) is a project partner and leader in many aspects of pipe joining and current research includes the development of an automated ultrasonic phased array inspection system for welded joints in polyethylene pipes. A quality control system for joints in pre-insulated pipe systems has been developed by Kiwa Gas Technology.
The Controlpoint division of the Fusion Group has developed methods to improve asset integrity for both butt fusion and electrofusion joining systems by capturing data more effectively from EF and BF machines, and will demonstrate how to use this information in prevention of accidents.