Antistatic treatment for industrial packaging and transport
The new TPU masterbatch opens up large fields of application, particularly for industrial packaging made of polyolefins. Antistatic treatment is an absolute must for containers in which combustible liquids or dusty goods are transported. These packages include big bags and plastic drums or cans. Such materials are also transported in Intermediate Bulk Containers (IBCs). In their most common form, IBCs consist of a polyethylene inner container, a tubular metal outer frame and a pallet. From now on, such containers, which are used for chemicals, foods, cosmetics and pharmaceuticals, can be produced more easily and at lower cost. The TPU additive could also be used in pipelines, hoses and conveyor belts to prevent the electrostatic charging of the transported material.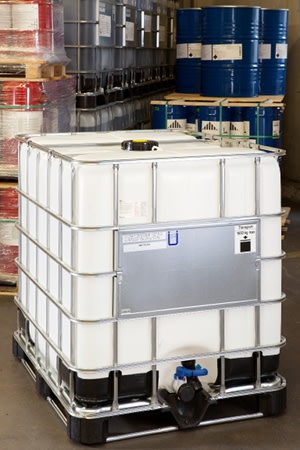 Anti-dust applications in the automotive industry
Another application sector is the automotive industry, which is increasingly demanding dirt-insensitive materials. Plastic surfaces in vehicles are also susceptible to electrostatic charging. An elevated surface tension can cause the materials to attract dust and dirt particles. The antistatic masterbatch can be used in both film extrusion and injection molding to significantly reduce the surfaces' dust effect. The possible applications here are mainly in the vehicle interior, e.g. in linings, covers, instrument panels, headliners, sun visors and seat covers.
Electronics packaging - protection from electromagnetic interference
A third field of use comprises packaging and transport systems for electronics. Electronic components have to be protected particularly well, as peak voltages can cause damage when rapidly discharged. Electronic components can also be damaged by electrostatic charging. Packages treated with the new antistatic masterbatch provide a high level of protection from both risks. Such packages include transport trays and tablets for small electronic parts like microchips as well as air bubble film bags and resealable bags for mobile phones, circuit boards, drives and other electronic devices.