Increasing sustainability, reducing emissions, lightweighting and enhancing flame retardance are among the innovative new developments in polyurethane technology for automotive applications due to be unveiled at the Utech Europe conference and exhibition, taking place at the MECC in Maastricht, The Netherlands form 14 to 16 April 2015.
An entire session of the Utech Europe conference is dedicated to automotive developments with no less than nine papers out of the conference's total of over 90. Conference delegates and exhibition visitors can also discover the latest products and solutions for manufacturing polyurethane-based automotive components in the Utech Europe exhibition.
Polyurethane-based products are ideally suited for a wide range of automotive applications such as car seat cushioning, headrests, steering wheels, noise-suppressing carpets and air filters.
Automotive Conference Highlights
The Automotive market showcase session of the Utech Europe conference is to be chaired by Mike Jeffs, a consultant for global bodies such as The World Bank who has worked at ICI and Huntsman Polyurethanes and was formerly director general of ISOPA. Scheduled for the second day of the event, 15 April, the session will include the following papers:
An Innovative Solution for the Production of PUR-based Carbon-reinforced Composite Parts for the Latest Hybrid Vehicles, delivered by a representative of Cannon Group
Sustainable Flame Retardant Developments for Low Emissions in the Flexible Polyurethane Foam Market, by Munjal Patel, Manager Global Market Support Polyurethanes, ICL-IP
Eco-friendly Catalyst System for Flexible Polyurethane Foams with Reduced Amine Emission and Foam Odour, by Takao Suzuki, Manager, Tosoh Corporation
And everything fits – New approaches to Seat Cushion Manufacturing, by Armin Daniel, Technical Director PU machines, FRIMO Group
Evolution in Polyurethane Composites, by Alberto Fangareggi, Senior R&D Director, Dow
Innovative stabilizers for Polyurethanes in automotive applications, by Cinzia Tartarini, Project Manager, BASF
Automotive Solutions in the Exhibition
More than 80 companies will be showcasing their latest offerings for the polyurethanes industry in the accompanying exhibition. Exhibitors showing innovations with automotive applications include:
Cannon, which celebrates its 50th anniversary at Utech Europe 2015, will introduce wide range of new solutions for automotive applications.
Among Huntsman's latest innovations on show will be a resin to enhance the manufacture of automotive carbon fibre composite panels.
REPI will be profiling its VOC/FOG‐free black and colour solutions as well as Green and the phthalate‐free lines for automotive applications.
Tosoh Corporation will introduce RZETA, its new emission-free reactive amine catalyst which makes it possible to produce PU foams that do not emit VOCs or odour from amine chemicals.
Desma will be showcasing the use of solids in the automotive PU applications including Bariumsulfate or Aluminiumtryhydrate sound dampener and its expandable graphite flame retardant.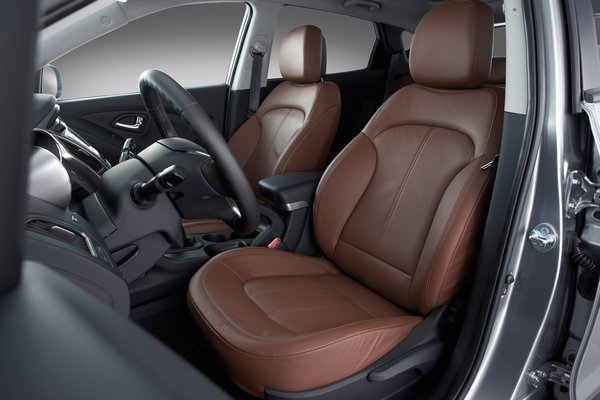 Anyone wishing to book a place at the Utech Europe 2015 conference or to register in advance for the free entry to the exhibition can now do so online at www.utecheurope.eu. Early conference bookings receive a generous discount whether attending for one, two or three days. The reduced rate for conference bookings ends on Friday 27 February 2015.