At Equiplast 2014, which will take place from 30 September until 3 October in Barcelona, Mecman Industrial, S.L. will present a compact system for the production of sanitary applications. At stand No. C383 in Hall P3, the Spanish representation of the German-Japanese machinery manufacturer Sumitomo (SHI) Demag will demonstrate the high performance, precision and repeatability achieved by the IntElect machine range and a variety of related service products.
Reliability, constant processes and high precision during the production of complex parts with narrow tolerances are characteristic properties of the IntElect range of all-electric machines. The IntElect is equipped with Sumitomo (SHI) Demag's direct electric drives, which the company specially developed, produced and optimized for injection moulding applications. With their superior energy efficiency and faster response times, direct electric drives offer higher precision and repeatability as well as shorter cycle times than electric belt drives. Therefore, Sumitomo (SHI) Demag all-electric machines meet the specific requirements of the large-scale production of injection moulded high-precision parts.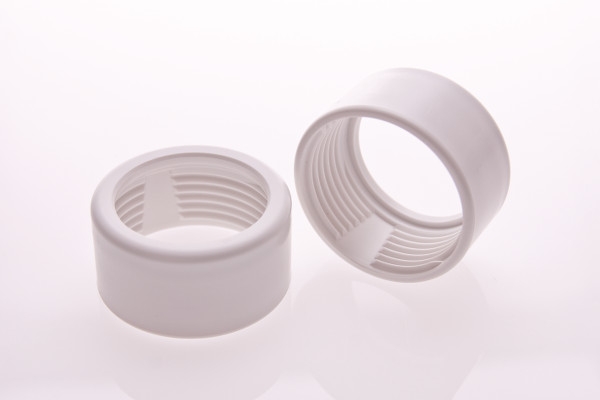 At Equiplast 2014, an IntElect 160-680 with a clamping force of 1,600 kN will produce polypropylene (PP) swivel nuts for sanitary applications with a cycle time of 16 seconds. The parts with a shot weight of 122 grams are produced in an 8-cavtiy mould.
This mould was provided by Geberit International AG of Rapperswil-Jona/Switzerland. The European market leader in the sanitary engineering segment specialises in the production of highly complex parts from a variety of plastic materials. Geberit uses a variety of Sumitomo (SHI) Demag machines.

Retrofit improves the production and energy efficiency of used machines
At Equiplast, Mecman will demonstrate the retrofitting benefits of its latest technology modules on an Ergotech 50/370-200 from 2004. The smartDrive retrofit solution is a major step towards more energy efficient hydraulic machines. This module is suitable for machines with NC4 and NC5 controls. Retrofittted with the smartDrive module, the speed controlled pump drive not only improves the machine's overall efficiency but also achieves energy savings of 4%. This is the result of an intelligent control of the pump motor speed, which is adapted to the corresponding situation in the active cycle. The smartDrive module also improves the service life of hydraulics oil while reducing the required cooling capacity and the machine's noise emission.
The presentation of the latest NC5 control technology plus is another highlight. The new feature is shown in operation on a machine that was retrofitted with this upgrade for its existing NC4 control. This retrofit allows older machine ranges to tap into all NC5 plus control benefits for process optimization, remote control and cycle time reduction. Other advantages such as access to the latest USB technology for mould data storage are directly visible on the machine.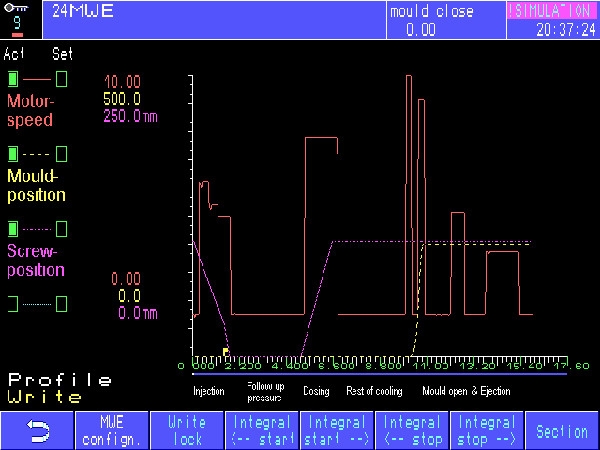 Retrofitting NC4 machines with a CompactFlash module, easily fitted via plug-and-play, will help harness the latest storage technology by replacing outdated disk drives. Optimized for production tasks, CompactFlash cards can be edited on PC, and data can be stored with a few simple mouse clicks. Existing mould disks are easily converted for CompactFlash by a conversion program.