The FOND-EX, WELDING and PROFINTECH fairs were originally meant to be held in May, as they were in 2006 and 2008. The International Plastics, Rubber and Composites Fair PLASTEX has been held concurrently with these events in the past, though it is not to be held at all this year. The reason for this is the holding in October of the world's largest plastics and rubber industry trade fair K Düsseldorf, which attracts all the key companies in the field. Exhibitors in this branch can mount presentations at Brno Exhibition Centre in the product group Plastics, the Rubber Industry and Chemistry at the MSV trade fair.
Plastics, rubber technology and chemical industry
Machines and accessories for the chemical industry
Machines and equipment for plastics and rubber processing
Semi-products and products of inorganic and organic chemistry
Lubricants, oils, cements, adhesives, gases
Chemicals for industrial production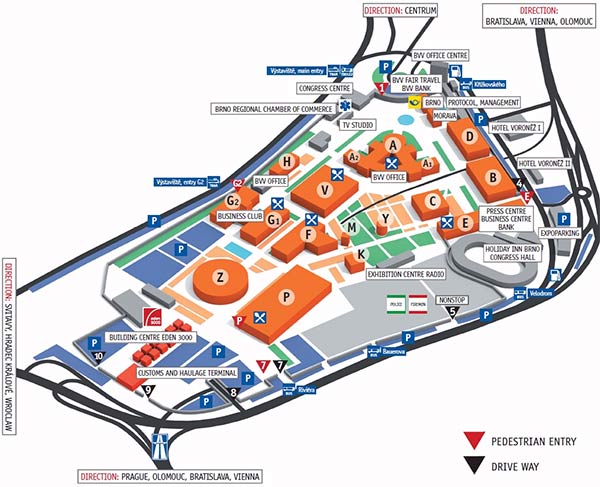 This project will be organized by Brno Regional Chamber of Commerce, partners of the Enterprise Europe Network (EEN), by Chambers of Industry and Commerce and with support of Brno Trade Fairs. Participating companies from other European countries will be attracted by »b2fair-Partners«, to involve.
By this tight network, companies from Czech Republic and abroad, exhibitors or visitors, will be offered a perfect platform for initiating international business contacts. They will be enabled to find partners for future co-operation, and, to exchange experience at international level, at the same time.
In advance of the exhibition and reconciled with individual requirements and demands of your co-operation profile, you will get detailed information of your potential business partners. Individual meetings with your partners will take place during the MSV in Brno.
Optimize your participation in this international fair by exhibiting or visiting – take part in the »b2fair-match making event«.
At a glance
Taking part in »b2fair« ensures a high level of pre-event publicity
Find new business partners, clients and suppliers without much effort and at little expense
Gain important contacts among exhibitors and visitors at one of the Europe's biggest exhibitions for machinery
»b2fair« cooperation event constitutes an ideal platform to generate excellent results due to the high quality of the business contacts
As the business meetings are planned in advance, it is easier for you to manage your appointment schedule and to optimise the results of your participation as exhibitor or visitor in this fair
An extensive range of professional added value services will support you in the implementation of your negotiations