New communication and innovation centre in Oberwaltersdorf (Austria) opened its doors.
With its unique B2B branding and communication centre, Greiner Packaging International is taking a completely new route in the packaging business. The Packworld in Oberwaltersdorf near Vienna opened its doors. CEO Willi Eibner is pleased to announce: "On the occasion of our company's 50th anniversary, we are making our strengths of performance and technology visible and tangible." The next year will be completely dedicated to individual opening events with our customers.
Since October 2009, intensive reconstruction and conversion works have been being carried out at the Greiner Packaging location of the foregoing Llosent & Forschner Korken GmbH in Oberwaltersdorf near Vienna. The aim was to ensure that the ambience of the previous production company was integrated into the new Packworld as well as possible. Eibner comments on the major benefits of the location: "Oberwaltersdorf is only about 25 minutes by car from Vienna Airport, one of the most important East-West hubs in Europe. Therefore, the location is perfectly suited for all customers throughout Europe. Furthermore, its closeness to the metropolis of Vienna and the spa resort of Baden makes Packworld's home even more attractive. An ideal symbiosis between economy and culture. Austria at its best."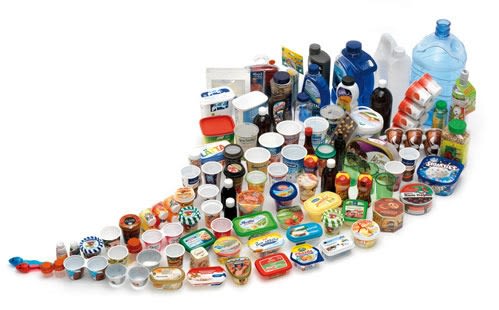 At Packworld, Greiner Packaging International gives the most current and comprehensive overview of the whole range of services. In addition, the new communication and innovation centre offers conference and meeting rooms, a gastronomy sector and a lounge. This complex package makes it the top-notch address for lectures, seminars, meetings and other communication events around the subject of packaging.
Approximately 120 guests from within the company participated in the official start-up of Packworld, which was opened by CEO Willi Eibner. After the ceremonial speeches by Axel Greiner (Speaker of the Family Shareholders Board) and Axel Kühner (Chairman of the Board of Management of the Greiner Group), five persons were awarded the "Golden Pack" for their long-standing achievements for the corporation: Peter Akermann, Bernhard Baumgartner, Fritz Beer, Ivo Benda and Hannes Bernhardt. After planting a lime tree together as a symbol of hospitality and harmony, the opening quickly turned into an exciting internal celebration on the occasion of the company's 50th anniversary. The next months will be fully dedicated to the opening together with customers. This means that individual appointments will be made with our customers from all over the world.
Greiner Packaging International is one of the leading companies in the European packaging industry. In 2009, the company achieved annual sales of EUR 357 million or 35 per cent of the total Greiner Group sales. Greiner Packaging International employs a workforce of 2.878 employees at 28 production sites in Europe.