Boasting a percentage of foreign visitors of as much as 66%, interpack 2014 has not only set a new record for itself but also a top rating across all Messe Düsseldorf events. Visitors from 120 nations in total travelled to Düsseldorf.
The dominating themes at interpack 2014 were resource efficiency for plant and machinery as well as for packaging material usage, quality and safety to guarantee perfect and counterfeit-proof finished products – especially in such touchy segments as Food/Beverage and Pharmaceuticals – as well as diversity and flexibility for an ever wider range and shorter product cycles. These themes were addressed by a particularly high number of innovations in the halls.
However, interpack underscores its importance not only with the sheer multitude of innovations and breadth of its exhibitor ranges but also with especially innovative themes, adds Bernd Jablonowski, Director of interpack & SaveFood: "For a leading international trade fair it is not enough just to rent out exhibition space and offer perfect organisation. Trend themes must be identified, anchored in the concept and finally also driven in a consistent manner. This is the only way to secure thematic leadership in an industry. We have succeeded in doing this very well once again this year. The concepts of both Innovationparc Packaging and the Metal Packaging Plaza were right on target with the target groups."
Successful second SaveFood Congress
SaveFood proved a particularly attention-grabbing theme at interpack. The initiative of the same name combats food losses and waste and involves such partners as the Food and Agriculture Organisation of United Nations (FAO) and the United Nations Environmental Programme (UNEP) as well as over 110 members from the industry. The SaveFood Congress already started the day before the trade fair. On the first of its two themed days it addressed non-profit organisations, which shed some light on the problems from political and social angles. The second half of the event dealt with solutions and Best Practice presented by enterprises. Even more impressively than at the kick-off event three years ago the Congress showed how the problem of global food losses and waste can be fought across the entire value chain.
Contributions came from prominent guests and participants such as FAO and UNEP representatives, the Senegalese Minister and musician Youssou N'Dour and the former German Federal Minister Renate Künast in addition to the numerous lectures and panel discussions that identified practical approaches. In excess of a total of 450 delegates participated in the Congress. When the event drew to a close all parties involved agreed that the objectives of SaveFood can only be achieved with concerted action and pooled expertise as well as the competence of all stakeholders – a fundamental intention of the Initiative. For the entire duration of interpack 2014 Innovationparc Packaging presented solutions and ideas for fighting food losses and waste.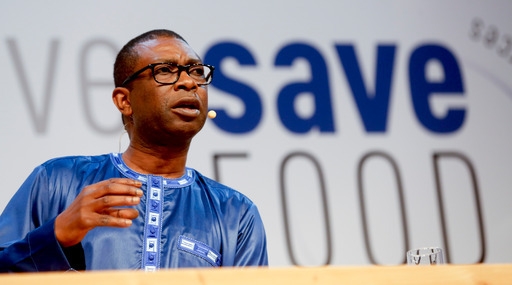 In spring 2017 the motto for experts from throughout the world will once again read "Welcome Home" to Düsseldorf. The exact dates will be announced at a later stage.